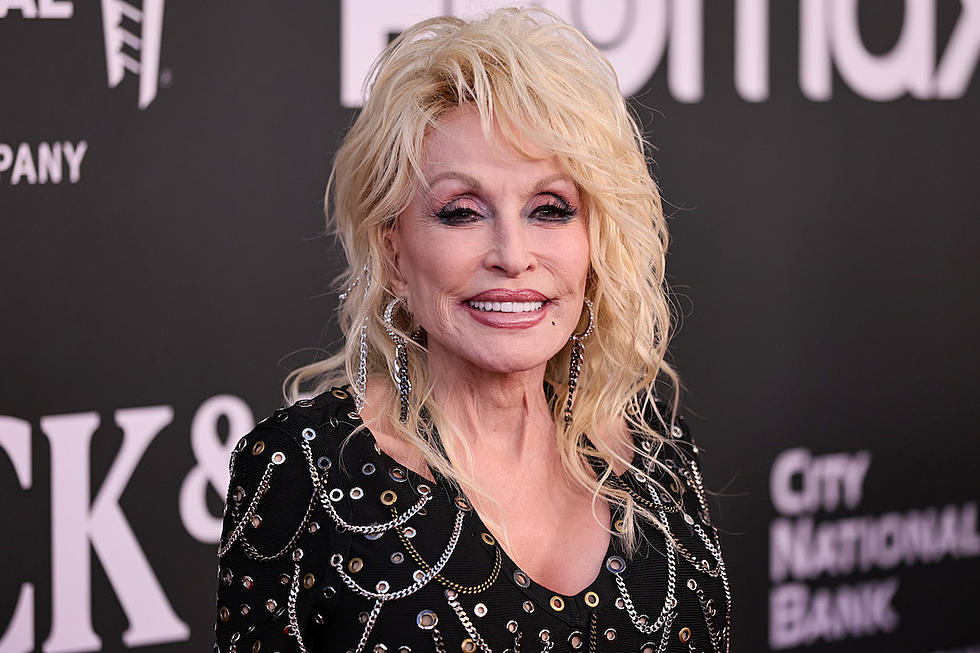 Dolly Parton Never Got Mick Jagger on Her Rock Album, But She Still Loves Him 'No Matter What'
Theo Wargo, Getty Images
Dolly Parton managed to book an impressive list of musical legends to duet with her on her upcoming rock album, but Mick Jagger's still her white whale.
"I never got him!" the singer tells ET Online, while promoting her new children's book, Billy the Kid Makes it Big.
"But I love Mick Jagger no matter what," Parton goes on to say. "I'll still be runnin' after him all through the years. Because I've always had a crush on [him]."
There are still plenty of legendary rock stars who will appear on the album, which is titled Rock Star. Parton previously spoke to Taste of Country about the project, saying that some of her all-star duet partners, like Fleetwood Mac's Stevie Nicks and Creedence Clearwater Revival's John Fogerty, even joined her in person in the studio.
"To me, that was one of the greatest thrills, and joys, of being able to get in the studio," Parton recounts. "Like with Stevie — we did it together, too, in the studio. We were standing out singing together. Of course, we go and do little harmonies — [and say to each other], 'Wait until I put a harmony down.' For the most part, though, we worked on it [together]."
Parton will debut the first single off of Rock Star on the stage of the 2023 ACM Awards next month. While many of the tracks off the album are classic covers, the song she's introducing to fans first is an original called "World on Fire," which she says is a "fitting" message for the current state of the world.
"So it's really kind of about the times, and how we can do a little better if we try. Try to heal the divide and just get a long a little better," the singer detailed in a recent interview. "And so it's really got a great message to it. But it's also good and solid, kind of like a rock anthem."
See Pictures of Dolly Parton Through the Years
More From Taste of Country