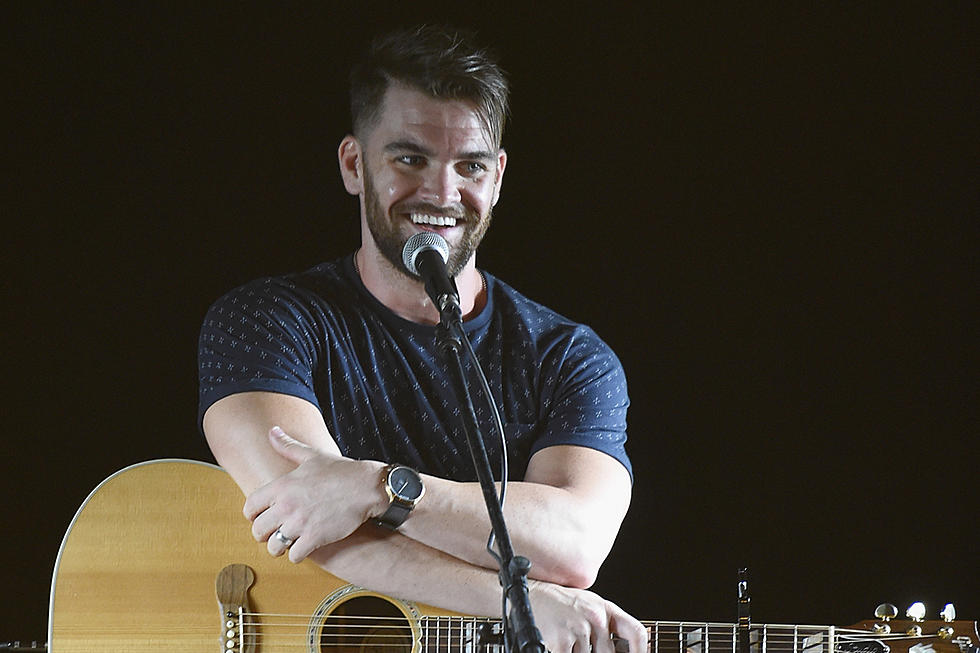 Dylan Scott Is Going to Be a Daddy!
Dimitrios Kambouris, Getty Images
Dylan Scott and his wife Blair are expecting their first child, the singer has revealed.
The "My Girl" singer posted to Instagram on Monday (June 5) to share the joyous news, writing, "Daddy?? I think so! Blair and I are so excited to announce we are having a baby! #mygirl ? Or #myboy?" He also shared an adorable picture of him and his wife holding a white onesie and booties.
His fans were quick to shower Scott and his wife with congratulations. This is their first child, and the happy news comes just over a year after the couple married in Louisiana on May 28, 2016. Scott released his debut album in August of 2016, and he credits his wife as the inspiration for its lead single, "My Girl."
The Cutest Baby Bumps in Country Music
"Everything's really personal about the song. It's mine and my wife's life, basically. It's a real special song," he says. "It's taken on new meaning now because it's a song that's blowing up for us and changing my life."
The couple have been together over a long journey to Scott's career success, going all the way back to when they were teenagers. He admits that the Top 20 success of "My Girl" is something he is still getting used to.
"It took it a minute to sink in, I'll be honest with you," Scott says. "It's like, 'Is this really real life?' Because it's a song that I wanted for a really long time."
See Country Music's Best Baby Reveals
More From Taste of Country