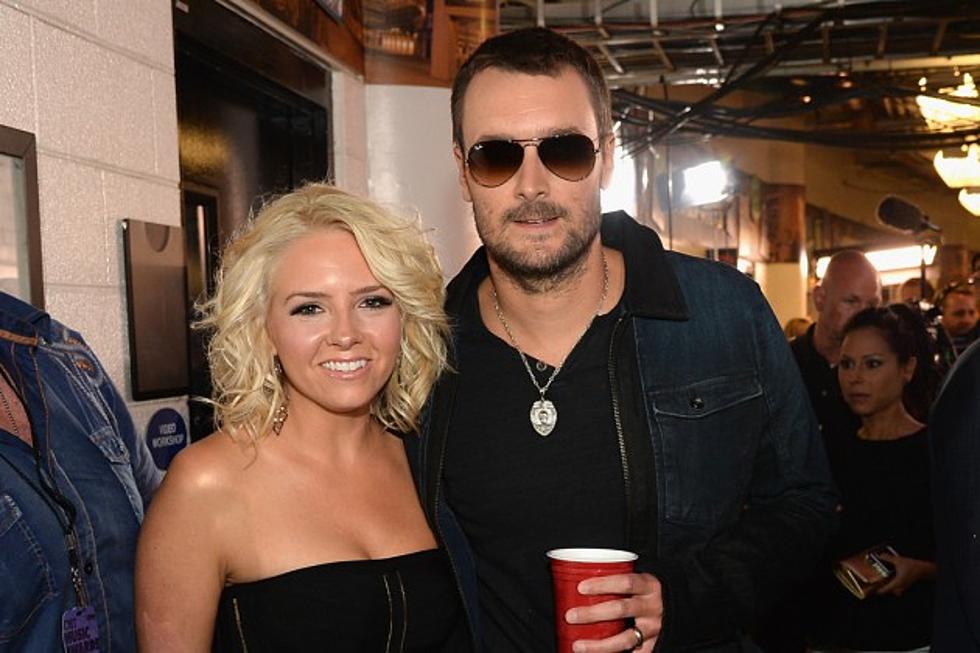 Eric Church and Wife Katherine Expecting Baby No. 2
Rick Diamond, Getty Images
Eric Church and his wife of six years are expecting their second child.
CMT broke the news of the little Church on Friday afternoon. The singer apparently tried to slip it by fans at his show in Louisville, Ky. on Thursday (Sept. 25). The website reports he said "Give my dad another grandson" while singing 'Sinners Like Me.'
Church's team has confirmed that the 37-year-old is going to be a father yet again, telling Taste of Country the baby is a boy.
Big brother Boone McCoy Church will turn three next Friday (Oct. 3). Eric and Katherine were married in January 2008 in North Carolina. The singer doesn't dive into his personal life very often, but does mention his son in the song 'Dark Side' from his new 'The Outsiders' album:
"All you thugs and ugly mugs dealing drugs and making noise / You can kill each other all you want, but if you touch my little boy / You begging for this bullet will be the last thing that you say / Before I let my dark side, haha, come out to play."
Certainly not a lullaby, but one wouldn't expect one from the country bad boy. Church's tour continues Friday night with a show in Charleston, W.V.
Who Is the Real Eric Church?