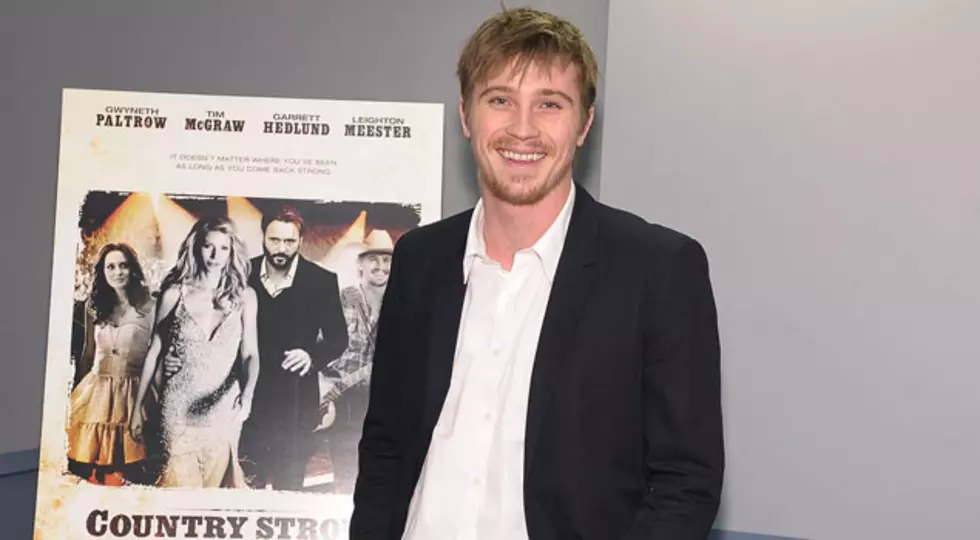 Garrett Hedlund Gets His Voice Thanks to Grandpa's Burnt Toast
Garrett Hedlund, who plays singer-songwriter Beau Hutton in 'Country Strong,' says that his grandpa's unusual advice may be the reason he has such a great singing voice today.
"My grandpa always told me that if you eat burnt toast growing up that you're going to grow up with a real good voice," Hedlund tells OnTheRedCarpet.
In hindsight, Hedlund adds, "But I think that was all B.S. now, and I think he was just telling me that so I didn't waste bread."
As previously reported, before shooting 'Country Strong' Hedlund spent time honing his guitar and singing skills, as he wanted to do it himself in the film. According to MTV, when he was in Nashville, Dierks Bentley told him, "You gotta come out on the tour and sing one here and there." Hedlund's response: "That's always a fun possibility. We'll see what happens, but no plans for any solo album."
The 'Country Strong' star's next film will be the recently wrapped on-screen adaptation of 'On the Road,' in which he plays Dean Moriarty.
More From Taste of Country