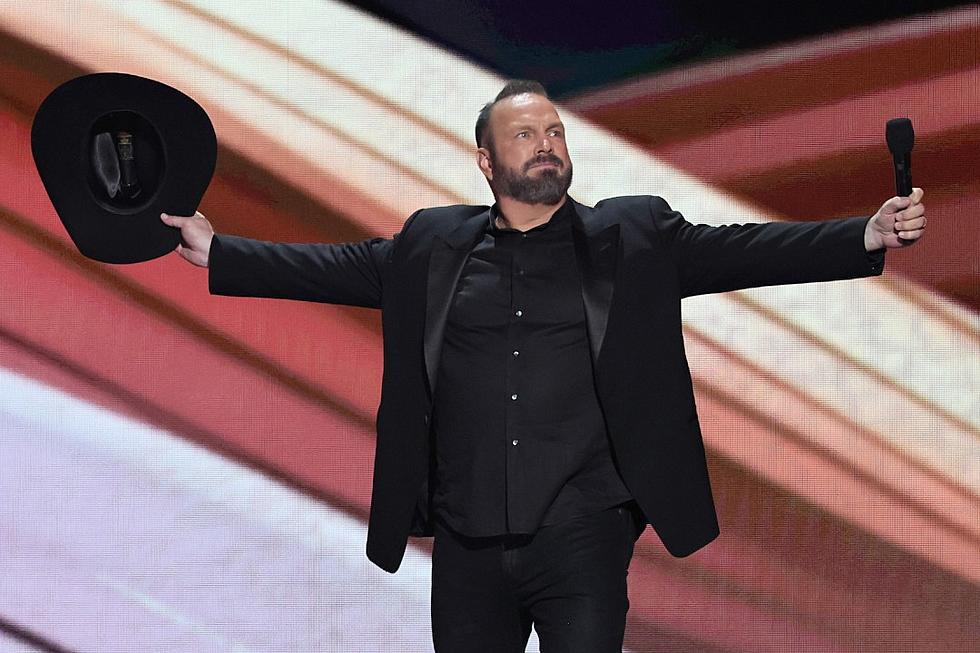 Garth Brooks Announces New Album, Part of a Box Set Only Available at Bass Pro Shops
Getty Images
Garth Brooks will release his 14th studio album as part of an upcoming box set that will initially only be available to purchase through one store.
How To Get the New Garth Brooks Album
In an announcement shared via press release and on his website, the multi-Platinum recording artist revealed plans to release Time Traveler on Nov. 7.
"There are a lot of different eras on this album, thus the name," Brooks says. "Country music's core is sincerity; after that you can dress it up a thousand different ways. I am so lucky to live under the flag of country music."
The 10-track album will be included as part of a box set that will be exclusively available at Bass Pro Shops. The collection is already available to preorder through the store's website.
The seven-disc The Limited Series box set also will include Brooks' last three studio albums Fun, Gunslinger and Man Against Machine. The remaining three discs cover 2018's Triple Live album.
This will be the third and final installment as part of The Limited Series, following releases in 1998 and 2005.
"Building on this special relationship, we're honored to help Garth's biggest fans get access to this limited-edition box set with hits from his legendary career — plus new music, too," Bass Pro Shops says on its website.
Other Garth Brooks Projects in the Works
November will be a big month for Brooks fans: The performer's Friends in Low Places Bar & Honky-Tonk is set to open Nov. 24 on Lower Broadway in Nashville.
As part of the grand opening, Brooks will have a "dive bar" concert at the venue. Tickets are only available through Big 615 on TuneIn.
The bar isn't the only construction project Brooks has in the works, either — he also is working on a substation for Metro Nashville Police that will be located next door.
See Inside Garth Brooks and Trisha Yearwood's Malibu Beach House:
Garth Brooks
and
Trisha Yearwood
's former beachside house in Malibu offered a gorgeous vacation paradise for the country music power couple to relax.
Brooks and Yearwood bought their 4-bedroom, 3.5-bathroom, 4,200-square-foot house in Malibu for slightly less than $5 million in June of 2008. The house itself is fairly modest, but very well-appointed, featuring an open floor plan.
The living room boasts a corner fireplace and multiple sets of French doors that open to the backyard. The kitchen includes marble countertops, while skylights offer plenty of natural California sunlight. The den features floor-to-ceiling bookshelves on either side of a fireplace of white brick.
The backyard is spectacular, featuring a loggia, an outdoor fireplace, a half-court basketball court and elaborate landscaping. The house provides direct access to the world-famous Malibu beach via a set of steps.
The couple sold the house in Malibu in late 2016 for $7 million.
Gallery Credit: Sterling Whitaker
10 Things You Probably Didn't Know About Garth Brooks
Garth Brooks is the most successful country entertainer of all time, and his long career is full of lore and incredible stories. But there's a few fun facts about the star that even his most dedicated fans might not know. Read on to test your Garth Brooks trivia knowledge!
Gallery Credit: Carena Liptak
More From Taste of Country