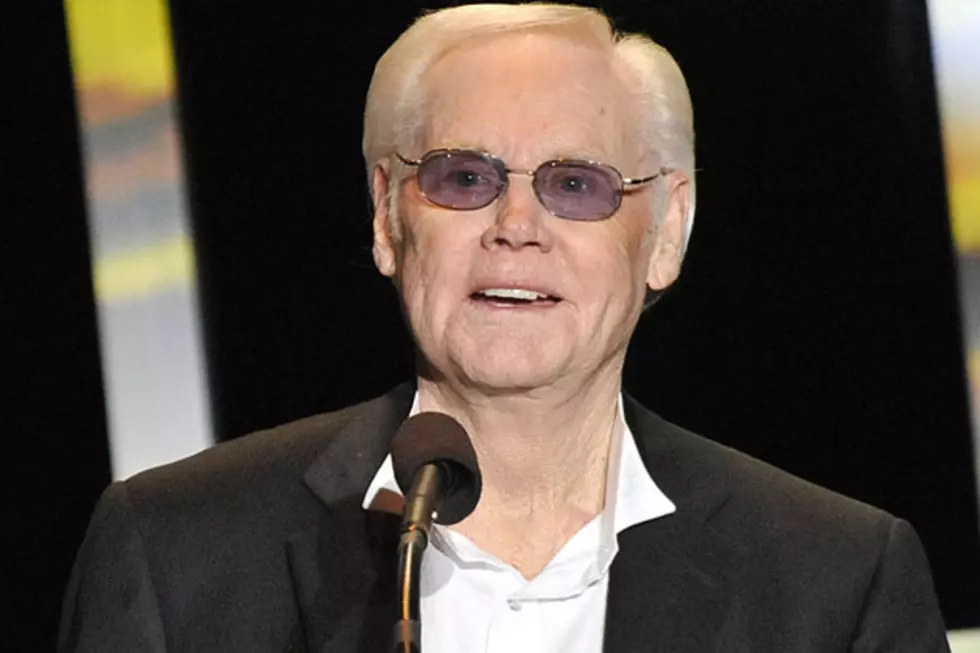 George Jones' Funeral to Be Televised, Streamed Online
Toby Canham, Getty Images
The funeral for legendary country singer George Jones will be televised, streamed online and aired on radio.
The service, which takes place on Thursday (May 2) at the Grand Ole Opry House in Nashville, will feature tribute performances by a number of country stars and will air live on GAC, CMT and more from 11AM to 12:30PM ET. Fans can listen online at wsmonline.com or watch online at opry.com.
Brad Paisley, Alan Jackson, Vince Gill with Patty Loveless, Ronnie Milsap, the Oak Ridge Boys, Randy Travis, Kid Rock, Charlie Daniels, Travis Tritt, Tanya Tucker and Wynonna Judd will be on hand to pay musical tribute to Jones, who passed away last Friday, (April 26).
Additionally, First Lady Laura Bush, Barbara Mandrell, Kenny Chesney, Governors Bill Haslam and Mike Huckabee, newsman Bob Schieffer and Opry General Manager Pete Fisher are scheduled to speak. Country Radio Hall of Fame member Bill Cody will anchor GAC's coverage of the event. Katie Cook will cover the proceedings for CMT.
"It is the wish of Nancy Jones and the rest of the family for as many fans as possible to be able to say farewell to this iconic performer," says GAC VP/Programming Suzanne Gordon (quote via Nashville Country Club). "It is our privilege to provide viewers this opportunity for one last goodbye and to hear the heartfelt tributes from those who knew him best."