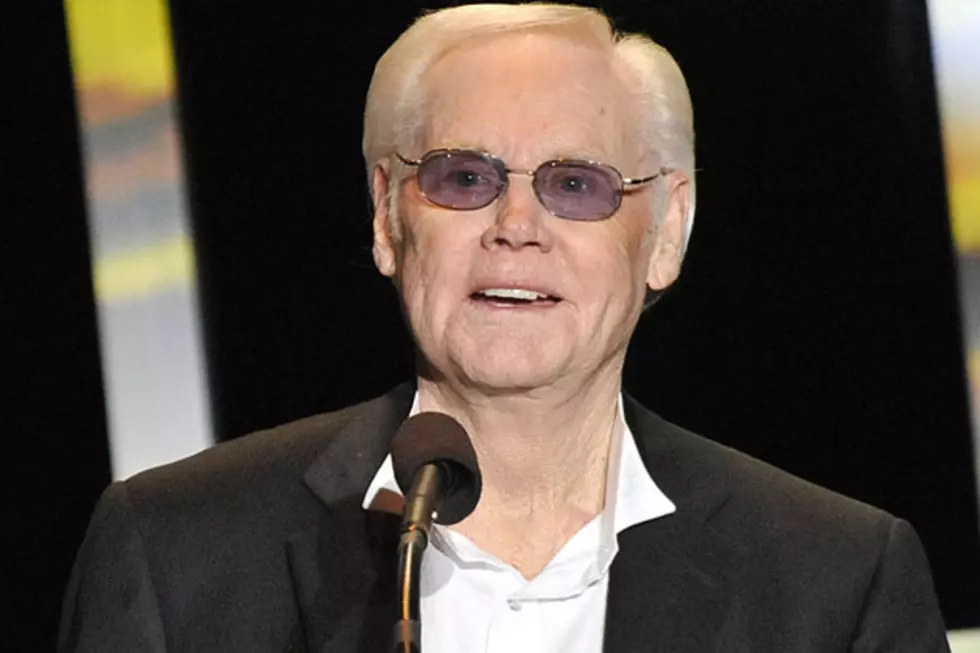 George Jones Released From Hospital
Here's a bit of good news that has surfaced today (May 26) from George Jones' camp regarding his recent health scare. The legendary singer has been released from the hospital and is resting comfortably at home this Memorial Day weekend, thanks to the wonderful care he received from physicians this go around.
The Country Music Hall of Famer was recently admitted to a Nashville-area hospital for a continued battle with an upper respiratory infection that he just couldn't seem to kick on his own. Guess all that doctor care, prayers and good wishes being sent the Possum's way has really paid off for the 80-year-old singer.
"I can't thank my friends and fans enough for all their support," Jones said in a statement released from his publicity firm Saturday morning. "[My wife] Nancy has got me a new team of doctors to help me get through this, and it seems to be working. I look forward to seeing everyone soon."
No word yet on when Jones will be making up the postponed shows, but we hope he takes his time and gets back on his feet soon! Glad you're feeling better, George!
More From Taste of Country