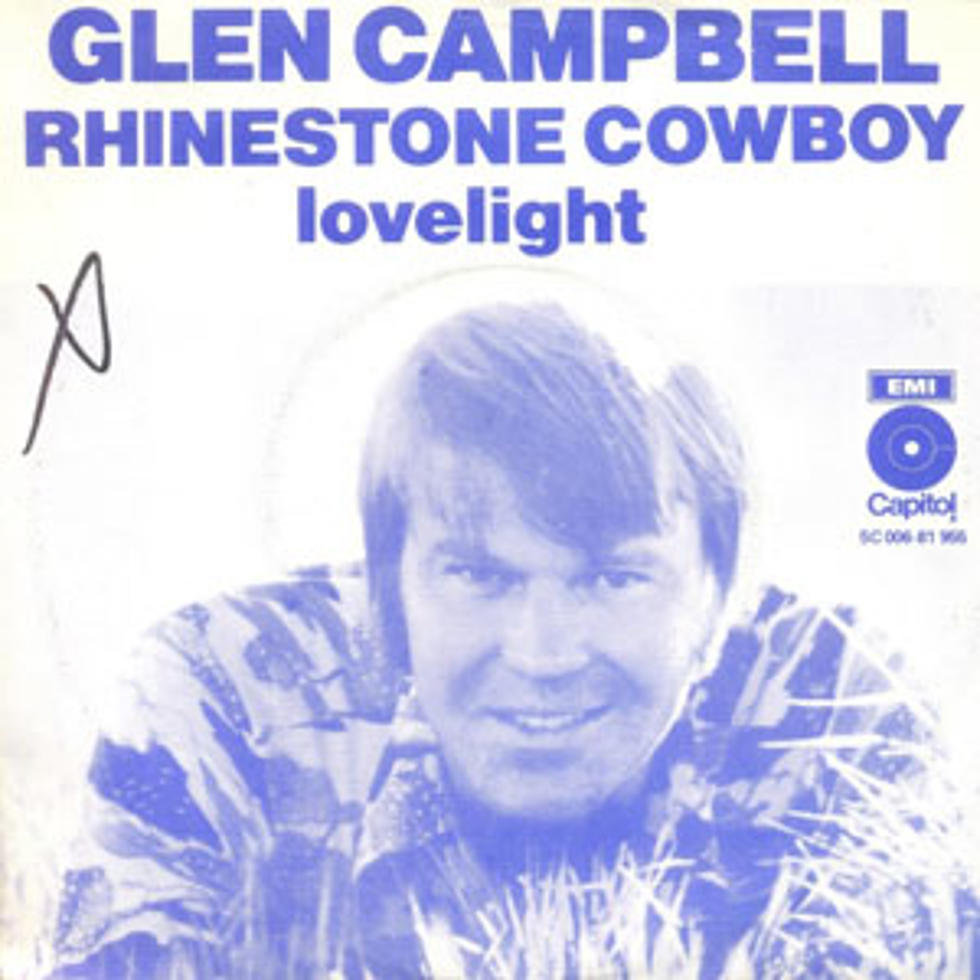 No. 22: Glen Campbell, 'Rhinestone Cowboy' – Top 100 Country Songs
The word "hit" isn't big enough to describe song No. 22 on the Top 100 Country Songs list. 'Rhinestone Cowboy' was a country and pop chart-topper in the U.S. and a huge international sensation in 1975. Glen Campbell was already a star by then, but he found a new audience with this song.
A decade later, the song would inspire a forgettable Sylvester Stallone movie, but we don't hold that against Campbell. 'Rhinestone Cowboy' is his signature song, the one he brought the house down with during the 2012 ACM Awards.
Skip to: No. 100 | No. 80 | No. 60 | No. 40 | No. 20
Listen to 'Rhinestone Cowboy' by Glen Campbell
More From Taste of Country