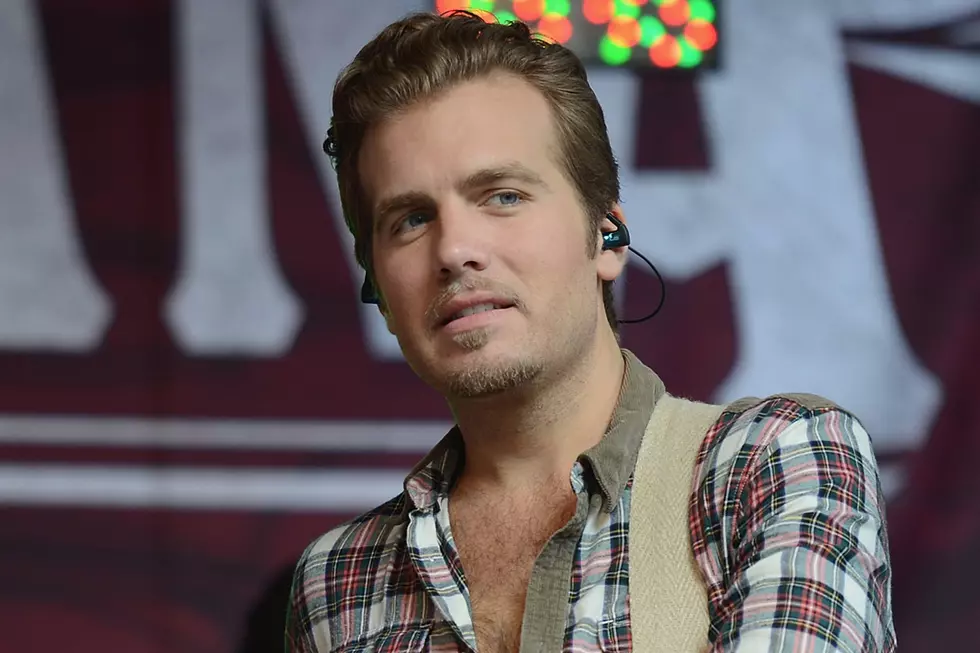 Gloriana's Tom Gossin Shares First Photo of His Newborn Son
Dimitrios Kambouris, Getty Images
Gloriana's Tom Gossin is now a father. The singer and his wife Jamie welcomed their first son, Casimir Latrille, on Jan. 7.
The doting dad has shared two photos of his son on Instagram, warning that there's plenty to follow.
"Anyone who isn't prepared for an onslaught of baby photos should go ahead and unfriend/unfollow now…cause it's happening."
Gossin and his wife were married in October of 2013 in Nashville. His brother Mike Gossin and Gloriana singer Rachel Reinert were in attendance.
"This was not an easy decision, nor one that I took lightly," Reinert writes on Twitter, "but I felt that it was time for me to move on and follow my heart. I sincerely wish Tom and Mike Gossin all the best."
"I am excited to announce that I have begun working on the next chapter of my life as a solo country artist," she adds. "I will be taking the first part of this year to write and record my album and cannot wait to get the music out as soon as I possibly can."
She went on to thank fans for their support throughout the past eight years she was a part of Gloriana, adding that she will "see you all down the road."
Gloriana released their third album, Three, last year. The album included the single "Trouble," which Reinert wrote with Mike Gossin, Jon Nite and Ross Copperman. It peaked at No. 24 on Billboard's Country Airplay chart.
Country Babies Born in 2015
More From Taste of Country