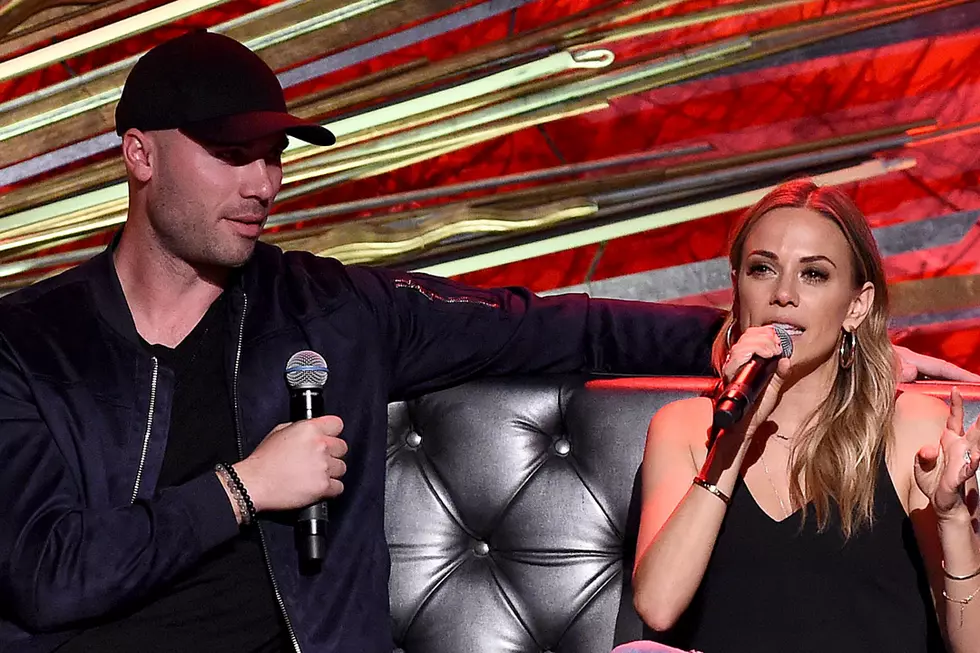 Jana Kramer and Mike Caussin Both Experienced Acute Anxiety After Topless Photo Scandal
Jamie McCarthy
Jana Kramer and her husband, Mike Caussin, are moving forward after Kramer found a topless photo of a woman that Caussin deleted from his phone without telling her, but in a new interview, they open up about how deeply they were impacted by the resulting scandal.
On a recent episode of their podcast, Whine Down With Jana Kramer and Mike Caussin, the actress and country singer and the former NFL player revealed that Kramer found the picture when she went through Caussin's Apple Watch. Caussin says he received the picture at random and deleted it because he panicked, and when Kramer called the number that sent the text, she found it had been sent by a bot. She still felt betrayed, because in the wake of his infidelity, which drove them to separate in 2016, they had agreed that he should inform her of anything he received of that nature in the future.
As People reports, the couple opened up in an interview with Tamron Hall, saying that they regret talking about the incident in public so soon after it took place, when the feelings from it were still raw.
"We were just not ready. So we definitely regretted sharing that so soon," Kramer states. "'Cause we were just not together, unified yet. And I was still confused and hurt."
Caussin says he suffered an anxiety attack from all the stress. "I felt like I needed to flee, I couldn't control anything, couldn't breathe ... every symptom you could name for a panic attack, I had."
Kramer says she's had to take medication for anxiety, though she's starting a new regimen with her therapist called EMDR, "which is a sensory-based way to work through trauma."
The couple say they are in a better place now, and Kramer admits that trusting her husband after their shared past is a process.
"I trust him today," she says. "And that's what I always say. I can't think about yesterday or the day before or the past because that's mucky. But today, he's showing up, he's a great husband, he's a great dad today, and today I trust him."
Caussin admitted to a relapse in March of 2019, sharing publicly that he was one year sober from sex addiction after another incident.
Jana Kramer + 17 Country Stars You Forgot Dated Celebrities: 
More From Taste of Country