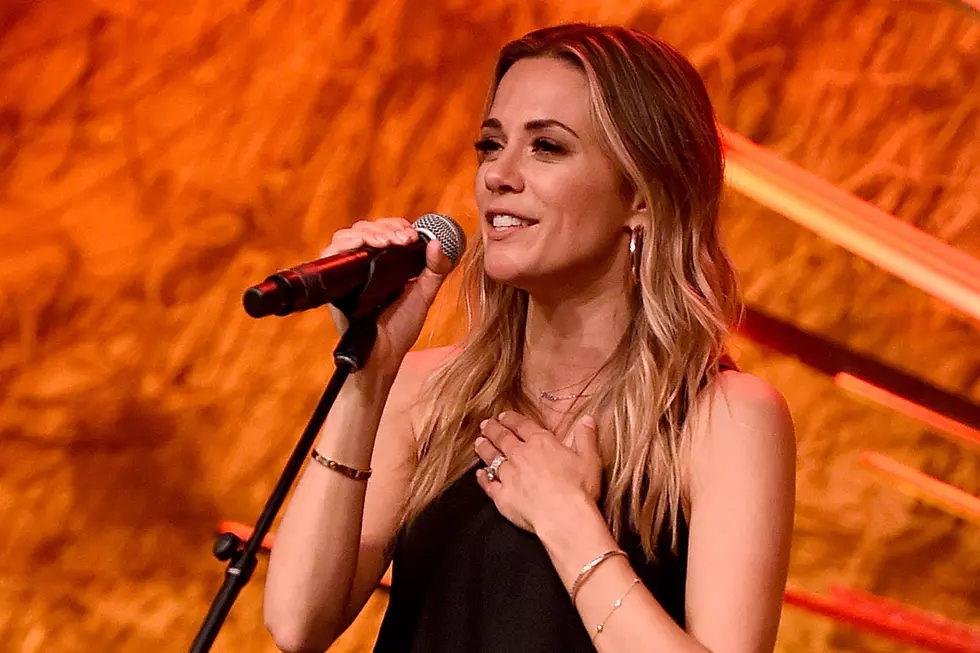 Pregnant Jana Kramer Reveals Why She's Having an Early C-Section
Jamie McCarthy, Getty Images
Jana Kramer's due date with her current pregnancy is Dec. 2 — which just so happens to also be her 40th birthday — but she's not planning to go the full 40 weeks.
The singer has previously said that she intends to welcome her baby via C-section about a week-and-a-half early. In a new social media post celebrating the finish line of her pregnancy, she explains why: She has fibroids that would make it difficult for her to have a vaginal birth.
"Because I know I'll get comments about why this month and not on due date which is 12.2 ... because of growing fibroid we are doing a c section earlier," Kramer says in the caption of her post.
Uterine fibroids are very common, and almost always benign, growths in the uterus, according to the National Library of Medicine's website. In late pregnancy, their presence can be a risk factor for preterm labor as well as placental abruption and placenta previa, and a pregnant person with fibroids is more likely to require a c-section delivery.
Kramer's early C-section birth means that she'll welcome her new baby in November — so it's officially baby month. In her social media post, she celebrates the milestones with a series of family shots spotlighting her bump, her two kids and her fiancé Allan Russell.
"I can't believe THE month is already here. Feels like it was just end of March when we found out about [the baby] and now the big month is finally here," she reflects.
Kramer's baby-to-be is a boy, and the first child she'll share with Russell. She has two older children, 7-year-old daughter Jolie and nearly 5-year-old son Jace, with ex-husband Mike Caussin.
9 Country Stars Who Dated + Married Pro Athletes
We're not going to say every relationship involving a country singer and a professional athlete is doomed, but the odds of true love lasting aren't great.
Here are nine country singer/athlete couples. Seven went to the altar, and of those seven, just three survive today. A high-profile divorce is a more common result of this kind of relationship, but for the sake of our romantic heart, we'll admit the sample size is very, very small.
More From Taste of Country