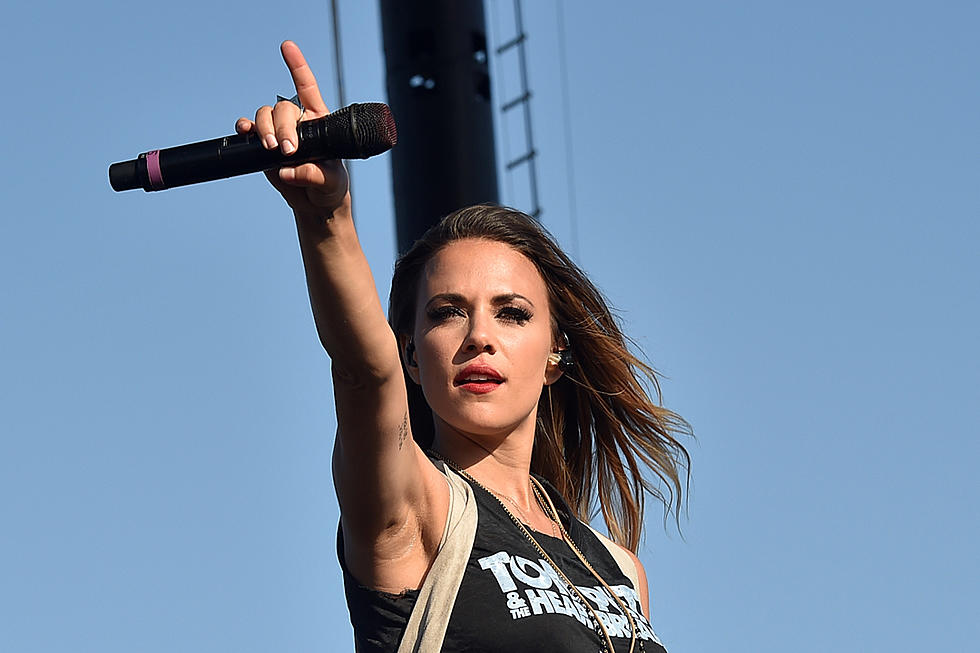 Jana Kramer Joins 'One Tree Hill' Cast and Crew in Sexual Harassment Claim Against Showrunner
Kevin Winter, Getty Images
Jana Kramer and several of her former One Tree Hill castmates and crew members have stepped forward to accuse showrunner Mark Schwahn of sexual harassment over the run of the show.
Former One Tree Hill writer Audrey Wauchope was the first woman to come forward from the show, which ran from 2003-2012 on the WB and the CW. On Saturday (Nov. 11), she posted a series of tweets recounting her first television writing job, alleging that she and her writing partner, Rachel Specter, and numerous other women were systematically sexually harassed on that set.
Wauchope alleged that she and others were subject frequent and unwanted touching, and accused a powerful man from the show of showing nude photos of an actress with whom he was having an affair to cast and crew, as well as discouraging Specter from getting married so that he could date her. She did not name Schwahn or One Tree Hill, but Twitter users and media outlets pieced the story together based on her account.
On Monday, Variety published a letter signed by the women of the cast and crew of the show, naming Schwahn and detailing behavior that they say was "something of an 'open secret.' Many of us were, to varying degrees, manipulated psychologically and emotionally. More than one of us is still in treatment for post-traumatic stress. Many of us were put in uncomfortable positions and had to swiftly learn to fight back, sometimes physically, because it was made clear to us that the supervisors in the room were not the protectors they were supposed to be. Many of us were spoken to in ways that ran the spectrum from deeply upsetting, to traumatizing, to downright illegal. And a few of us were put in positions where we felt physically unsafe. More than one woman on our show had her career trajectory threatened."
The letter goes on to allege that although much of Schwahn's misbehavior was kept secret from the studio, "no one was fully unaware," and no action was ever taken on the women's behalf.
"The lack of action that has been routine, the turning of the other cheek, is intolerable. We collectively want to echo the calls of women everywhere that vehemently demand change, in all industries," the women write, adding that they were told throughout the run of the show that if they came forward to talk about what was happening, it "would result in our show being canceled and hundreds of lovely, qualified, hard-working, and talented people losing their jobs."
They added that they have stayed silent "because we want Tree Hill to remain the place 'where everything's better and everything's safe' for our fans; some of whom have said that the show quite literally saved their lives. But the reality is, no space is safe when it has an underlying and infectious cancer."
Schwahn is currently the showrunner for The Royals, which airs on E!. Universal Cable Productions. E! and Lionsgate Television released a statement on Monday (Nov. 13) that reads, "We are monitoring the information carefully. E!, Universal Cable Productions and Lionsgate Television are committed to providing a safe working environment in which everyone is treated respectfully and professionally."
The news comes during a period in which a number of powerful men in the entertainment industry have been accused of sexual harassment or worse, including movie mogul Harvey Weinstein, Kevin Spacey, Louis CK, Dustin Hoffman, Steven Seagal and more. The wave of allegations had reached into country music, where powerful publicist Kirt Webster has been accused of multiple instances of sexual assault and harassment from a former rising country singer, as well as a number of ex-employees.
12 Country Breakups We Never Saw Coming
More From Taste of Country