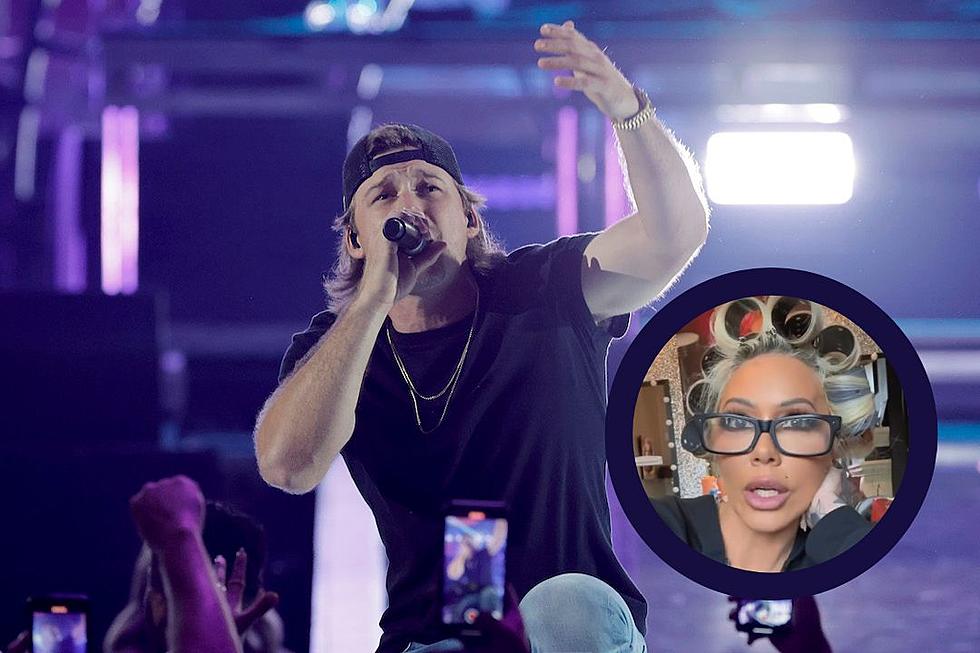 Jelly Roll's Wife Defends Morgan Wallen Over Show Cancellation Debacle: 'It's Not Easy'
Kevin Winter, Getty Images/Instagram
As Morgan Wallen faces fan outrage, rumors and even a lawsuit for cancelling a Mississippi show minutes ahead of time, Bunnie XO — who's Jelly Roll's wife, as well as a podcast host and Internet personality — is coming to his defense.
Bunnie jumped on social media on Tuesday (April 25) to offer her perspective, as the wife of another country star who is in high fan demand.
"As the wife of an artist, I have seen what goes on behind the scenes," she says on Instagram Stories.
"It's not easy," Bunnie continues. "Those decisions are never easy. I have seen my husband getting ... two or three breathing treatments because he has bronchitis so bad, and an IV. Getting a shot of Toradol. Taking steroids, the steroid pack that the doctor gives you. I mean, doing all of that — just so that he makes it onstage.
"Because he knows that if he doesn't make it onstage, one the backlash he'll get, and two, he never wants to upset the fans," Bunnie adds. "When an artist has to make a decision to cancel a show, especially whenever you get to arenas like that, it's probably the hardest decisions that they've ever made. It's not them sitting in the back being like, 'Oh, you know what, I don't wanna show up to work today.'"
Bunnie acknowledges the money, effort and travel time that goes into a fan's decision to attend a concert, but also underscores that illness can simply make it impossible for a performer to take the stage.
"Health is the most important thing, and if somebody's sick, they cannot go out there and give their all," she stresses. "If he really lost his voice and he went out there onstage and was singing the worst version of himself that he could, not only would you guys be mad at him still, you guys would be making videos about that — like, 'Look at Morgan Wallen's worst performance.'"
Bunnie sums up her message by reminding fans to prioritize kindness in their reaction to artists' show cancellations. "Be nice. Be kind. It costs nothing to be nice and to put yourself in that other person's shoes," she concludes.
After his last-minute cancellation on Sunday night, Wallen postponed three more shows on his One Night at a Time World Tour, citing "doctor-ordered vocal rest" as the cause for his break from touring and putting new dates on the books in all three cities.
Meanwhile, Jelly Roll is currently on his own career high: The singer recently swept all three of the categories in which he was nominated at the 2023 CMT Music Awards, and his long-awaited debut country album, Whittsitt Chapel, is set to arrive on June 2.
The Best Country Singer From Every State
Some states, like Oklahoma and Texas, are loaded with famous country singers. Others, like Nevada and Maine, are still looking for a real breakthrough artist. See the best and most successful country music artist from all 50 states, starting with
Hank Williams
and Alabama.
More From Taste of Country