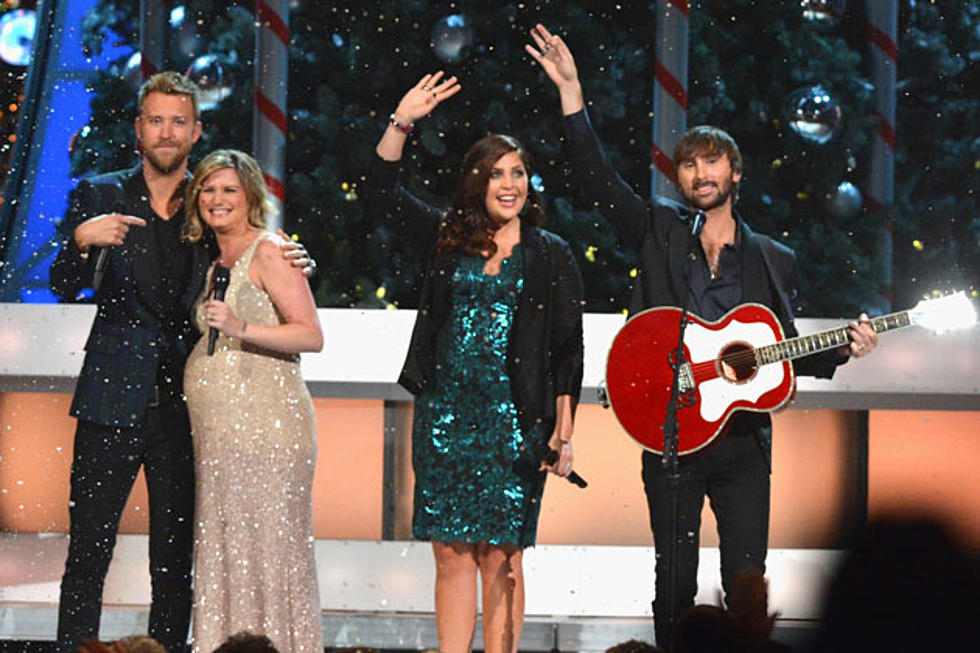 Jennifer Nettles and Lady Antebellum Close 'CMA Country Christmas' With 'Let It Snow'
Rick Diamond, Getty Images
Let it never be said that the CMA doesn't pull out all the stops when it comes to celebrating Christmas. Thursday night's (Dec. 20) 'CMA Country Christmas' special closed out with an all-star singalong of 'Let It Snow' that teamed host Jennifer Nettles with superstar vocal trio Lady Antebellum -- and also featured a surprise guest appearance from none other than Santa himself.
The high-spirited track struck just the right balance between uptempo and a little bit corny, which is actually a perfect fit for a program of this nature. Let's face it, 'CMA Country Christmas' isn't meant to challenge 'Masterpiece Theater' -- it's intended as fun holiday background noise while wrapping presents and making peanut brittle. And the final song of the night more than delivered, sprinkling a little bit of actual musical substance in with the cotton candy.
Lady Antebellum are some of the better live singers in the genre, and Nettles is no slouch herself. Hearing them together was interesting, with Nettles providing an extra harmony to an already peerless harmony blend, lifting it to another level altogether. The song's good-time feel served the program well, too, as did the tinsel-falling-from-the-sky production.
So while we're still not entirely convinced that Christmas television specials are really all that "special" for the most part, if you just have to do one, there could be many worse ways to wrap it up than with a group of genuinely talented singers delivering a classic song with real energy and conviction.
Watch Lady A and Jennifer Nettles Sing 'Let It Snow'
More From Taste of Country