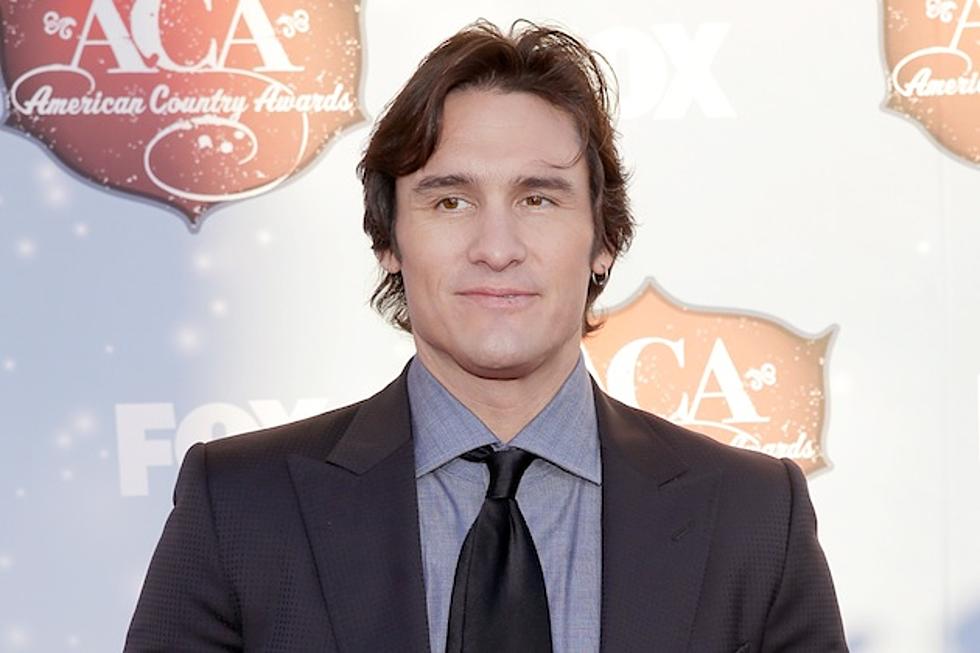 Joe Nichols Tells the Story of Getting Fired From His DJ Gig
Isaac Brekken, Getty Images
Nichols isn't just a busy performer who's currently on tour. He's also a huge baseball fan and has a deep love for the St. Louis Cardinals. Since he's on tour it gets hard to catch a game but Nichols has perfected how to stay on top of the games while playing a show.
"We have in-ears monitors," the 'Yeah' singer explains to Alex. I'll have whoever is running monitors have the game on somehow either on a radio or on the internet or whatever and they'll give me updates between each song sometimes in the middle of songs."
He tries to make sure the crowd doesn't see what he's doing.
"I hide everything that comes with in-ears because, trust me, y'all wouldn't want to hear what comes with in-ears."
Before he was a country singing sensation, Nichols was a high school student just like the rest of us -- but with an interesting job. He picked up DJing on a radio station in high school for none other than a country station.
"I was a junior in high school when I started that … the midnight to six shift and go to school dog tired and I think that's why I kept doing music. I had fun playing music."
"My program log wasn't nearly as accurate as most of the rest of the day," he adds. "I know my boss would call me at 3 o'clock in the morning and say 'I don't remember programming Merle Haggard 'Okie From Muskogee' at all. You know we're a today's country station' and I'm like, 'Yeah well this is just what I wanted to play.' Eventually I got fired for that."
Sam Alex is the host of Taste of Country Nights radio, a syndicated night show which airs on more than 60 Townsquare Media Group stations nationwide. 
More From Taste of Country