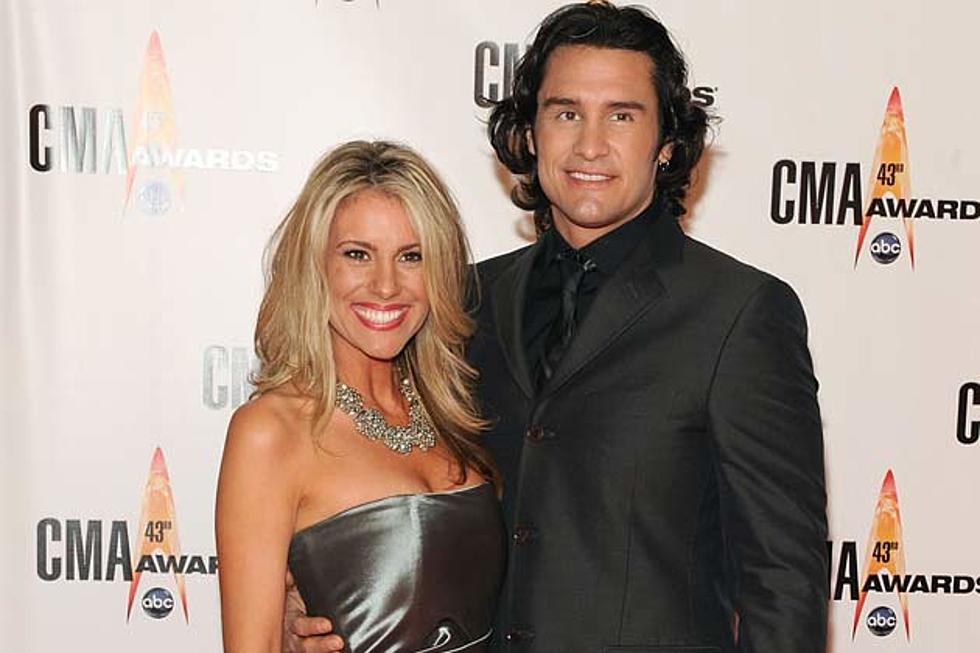 Joe Nichols, Wife Talk Infertility Struggles and Baby Joy on 'The View'
Joe Nichols and his lovely wife Heather welcomed daughter Dylan River Nichols on April 17. But they battled years of heartbreaking infertility before their bundle o' joy arrived. The couple spoke candidly about the struggle and the highs and lows they endured in order to become parents in an interview with 'The View.'
Heather shared that she suffered from an auto-immune condition which lead to several miscarriages. "It's like my body was allergic to babies, really," she said. She continued, "Every time I would get pregnant, [my body] would immediately start fighting the pregnancy. Through various different ways, my body will do that. My body would treat the baby as if it was a cold or a virus."
Seeking (and discovering) a cure for Heather's condition and consulting six specialists in the process was an incredible learning experience for the duo. "Each pregnancy we learned more and more what was happening," Heather recalled. "At first, after the second pregnancy, I thought, 'OK, something is up. This is not just the one in four women who will have a miscarriage. There's something going on.' Obviously after the third one, I know something is happening. But everyone kept telling me, 'you're young and you're healthy and there's nothing wrong.' Normal tests would come back normal, but in fact there were a lot of things that were wrong with me."
When they were finally able to conceive, Nichols could barely contain his joy once his baby girl made her grand entrance into the world. It was like all his emotions rose to the surface at once.
"The first thing I went through in the delivery room when she came out, the first time I saw her, it was just amazing, the joy," he said. "I've heard everyone talk about the delivery room experience is tremendous and overwhelming joy, but that's the first thing I thought of. This is the most exciting moment of my life. I looked at Heather, and she couldn't see past the curtain, but I could see her crying and her face was just exploding with joy. I cried like a little girl, and I made a fool of myself in the delivery room, but they said it wasn't the first time."
Nichols may think he cried like a little girl, but we think that's one of the much touching stories we've ever heard. Thank heaven for little girls!
Watch Joe Nichols and His Wife Heather on 'The View'