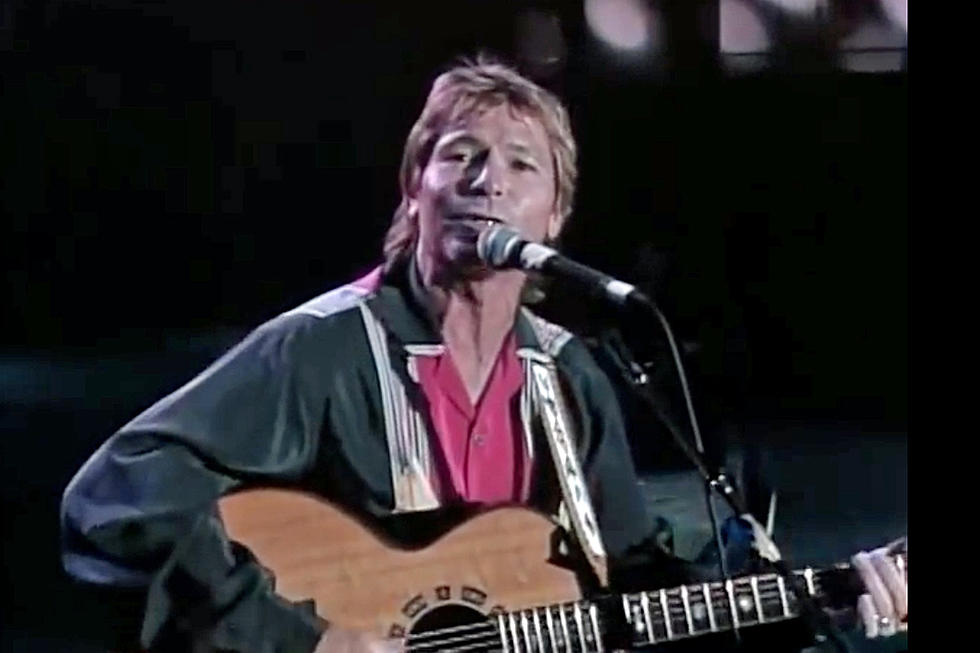 Remember When John Denver Walked Away Unhurt From a Plane Crash?
Farm Aid via YouTube
John Denver died in a plane crash in 1997, but did you know that he had survived a previous plane crash uninjured?
Denver rose to worldwide superstardom in the early and mid-'70s with a string of hits that included "Take Me Home, Country Roads," "Rocky Mountain High," "Annie's Song" and many more. He spent some of the fortune that he earned as one of the world's most popular country and pop artists on his passion for flying, buying a series of rare and experimental aircraft that he loved to pilot.
On April 21, 1989, the singer was piloting a vintage 1931 biplane when he went in for a landing at Holbrook Municipal Airport in Arizona. Denver had stopped to refuel on a flight from Carefree, Ariz., to Santa Fe, N.M., according to the Los Angeles Times, when he got into an accident while taxiing down the runway. Reports said a gust of wind caught the plane, which spun around and sustained "extensive damage" as a result of the crash, but Denver was unharmed in the accident.
The singer left on another plane without seeking medical attention, but sadly, his luck did not hold. On Oct. 12, 1997, Denver died on impact when his experimental Rutan Long-EZ plane crashed into Monterey Bay near Pacific Grove, Calif., while Denver was making a series of touch-and-go landings at Monterey Peninsula Airport. Denver's body had to be identified through his fingerprints due to the extensive damage sustained in the accident, which was attributed to a design flaw in the mechanism to switch between fuel tanks during the flight.
Denver was 53 at the time of his death.
More Country Singers Who Died in Plane Crashes
Country Singers Who Died Too Young
More From Taste of Country