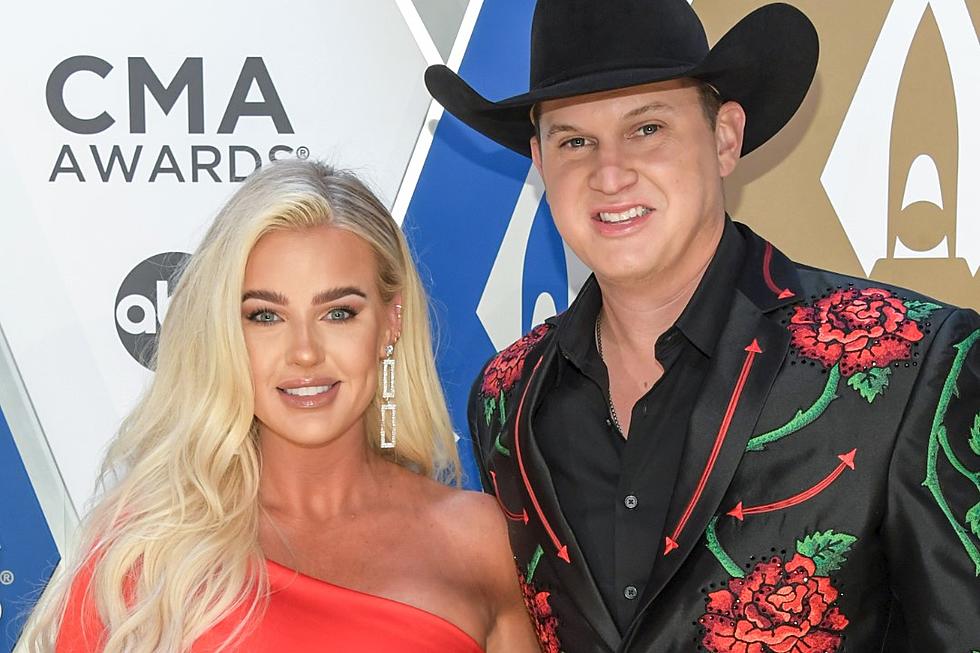 Jon Pardi's Pregnant Wife Summer Admitted to Hospital With Stomach Bug
Jason Kempin, Getty Images
Jon Pardi's wife Summer is feeling better after a visit to the emergency room. The mom-to-be was suffering from a stomach bug, but assures her followers that she is on the mends and baby Presley — who is still cooking — is doing just fine.
"No baby still. But I got the wonderful stomach bug that's going around," she shares on an Instagram Story posted from the medical facility. In the picture, we see Pardi sitting at the foot of her hospital bed.
"Don't wish this on anyone, especially pregnant," she continues. "Spent all night and morning throwing up so came to the ER and have been on fluids all day ... Finally can keep saltine crackers and water down tonight."
"Maybe all the throwing up will push Presley out," she writes.
Although a due date has not been revealed, the couple of nearly three years told fans previously that their bundle of joy would arrive in early 2023. Pregnancies are often announced at three months, and the Pardis' came in September, so it's likely Presley will be here by March.
Nearly 12 hours after her first post, Summer gave another update, this time posting photo of the Bluetooth monitor doctors placed on her stomach to monitor Presley.
"Feeling much better today and baby is doing good, still cozy and safe lmao wild that they have Bluetooth monitors now for the baby ... nice that you can get up and move around tho," she writes.
This will be the couple's first child together after tying the knot in 2020. Both shared their excitement for baby girl on social media, and Summer has posted several photos of her growing tummy. She also told People why she thinks Pardi will be the perfect dad:
"He's such a big kid at heart, always the life of the party and has such positive energy, so I can only imagine how much fun this little Pardi addition will be for him and our family," she gushes. "I know [being parents] is going to be the greatest gift in the world."
Meet the Country Babies Born in 2022
Many of country music's biggest stars have welcomed new bundles of joy in 2022. Find out which artists have expanded their family or are expecting babies this year.
More From Taste of Country