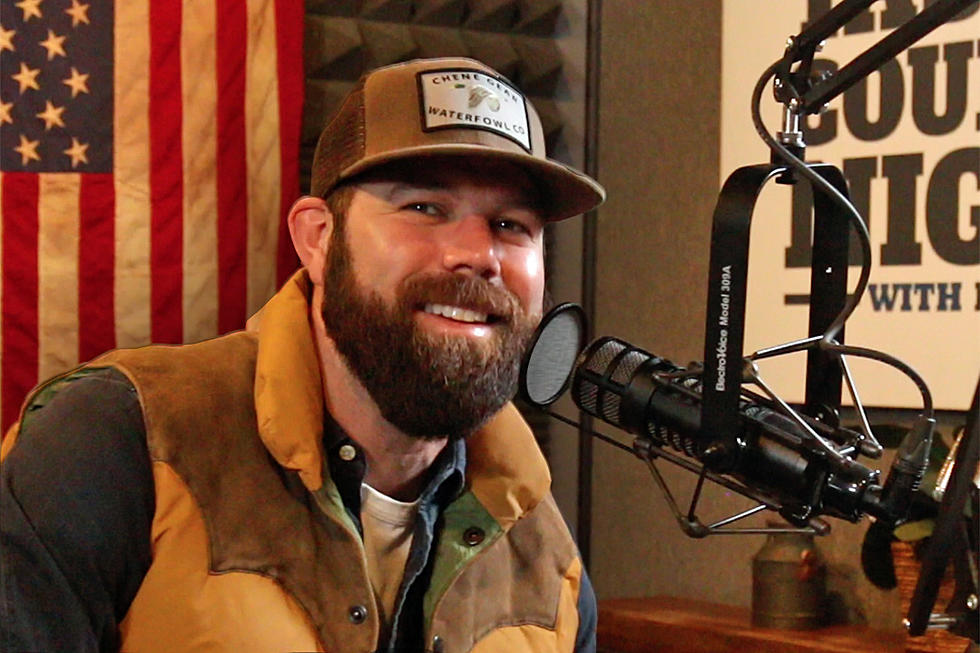 Here's Why Jordan Davis Almost Didn't Release 'Next Thing You Know' [Interview]
Taste of Country
There's so much hard, personal truth on Jordan Davis' new Bluebird Days album that he jumps at the chance to talk about the one song that's 100 percent fabricated.
It's called "Tucson Too Late," and it's the story of a guy chasing a girl through Arizona.
"We kind of chased a Keith Whitley vibe here," he says, breathing easy at the memory. "'Miami, My Amy' was kind of where we were chasing this down."
Unlike Whitley, Davis helped write his city-based love song. Like Whitley, he knows not of what he sings.
"The only time I've been to Tucson is to play music," he shares, "so I've definitely never lost a girlfriend flying out of Tucson, and me racing through a desert to go chase her down."
As for the remaining 16 songs on Bluebird Days? The best of them press on scars. His parents' divorce, the death of his grandfather, the breathtaking speed at which kids grow up, his reckoning with a "Short Fuse" — albums filled with meaningful songs that reveal something of the singer are rare in 2023, but Davis set his sights on honesty or something even stronger.
Taste of Country: Let's talk about "Next Thing You Know."
Jordan Davis: We almost didn't release that song. With this whole next record, I wanted to write songs that were where I'm at with my life and be brutally honest with it. "Next Thing You Know" came from me sitting down one day thinking that my daughter was three years old, and I just went down this whole rabbit hole of like, "My daughter is three, they usually leave the house at 18. I've got 15 years with my daughter." It hit me like a ton of bricks.
I just wanted to write a song that was ... just a progression of life, and I didn't want it to have a chorus. When you turn that in, it's usually a recipe for like, "So you want us to put a song out that doesn't have a chorus?" It usually gets thrown in the email and lives there forever, but it's amazing to see this react the way it has. It's crazy.
When we play live shows, outside of "Buy Dirt," that's the biggest song we play.
That song, played alongside "Fishing Spot," creates a real emotional center to this album. Which is going to be most difficult to play? 
"Fishing Spot" is tough, dude. If I even play "Fishing Spot." I don't know if I can get through "Fishing Spot" live. That one, "Bluebird Days" ... "Next Thing," I can get through it because you see it connect to so many people, and you want to perform that to the best that you can. Somebody else's view of that song is totally different than mine. And that song progresses from getting married, to having kids to having grandkids. It's cool for me to see the grandparents react to that song, because they take it different than I do.
But "Fishing Spot," that's straight my grandpa. I see Toledo Bend, I see black and chartreuse crappie jigs and just catching crappie with him.
So when will you decide if you're playing those live? 
Oh, we're playing 'em (laughs). We're playing 'em.
Was it difficult to unpack the feelings of "Bluebird Days" the song as you were writing it?
Yeah. It was a little easier because I was writing it with one of my oldest friends in Nashville ... and then Jacob, my brother. Kind of touching back to that, just being real and honest. This was my take on what I went through with my parents' divorce. I understand that divorce happens — I'm not saying that doesn't happen. As a kid from a divorced family that has kids, it just changes that dynamic a little bit.
Did you and your brother find that you had the same view of the divorce? 
Exact same ... I think the one thing it definitely connected us on is we're both married with kids. It's like, "Hey dude, marriage is tough. Relationships are tough. Sometimes it probably would be easy to think like, 'Alright, I don't think this is for me.' We kind of came to the same agreement like, "Dude, this isn't about us anymore. This is about his three girls and my two kiddos."
So, to me, I know that song touches on my parents' divorce but in my mind — and the reason why we wrote it — is really about our marriages and our kids.
Have you talked to your parents about the song since? 
Yeah, we've discussed it. I've kind of told 'em — and I don't think I drag anybody in the mud about it — it's just my view on what it is and I kind of told 'em, 'This is how it affected me, and this is how I'm going to better [for] your grandkids.'
People consume music differently these days. What keeps you making albums?
I grew up on albums. We've done the EP thing, and I don't feel like you can pack as much into an EP, not even from a song standpoint, from a meaning standpoint. Bluebird Days compared to my two EPs, there's some story in this one. If you have a story you want to tell, you need as many pages as you can get. I just think EPs limit you and albums allow you to create a whole body. I think I'll always continue to make records.
See the Most Played Country Song from the Year You Were Born
Who had the most played country song during the year you were born? This list is a fascinating time capsule of prevalent trends from every decade in American history. Scroll through to find your birth year and then click to listen. Some of these songs have been lost through the years, many of them for good reason!
More From Taste of Country