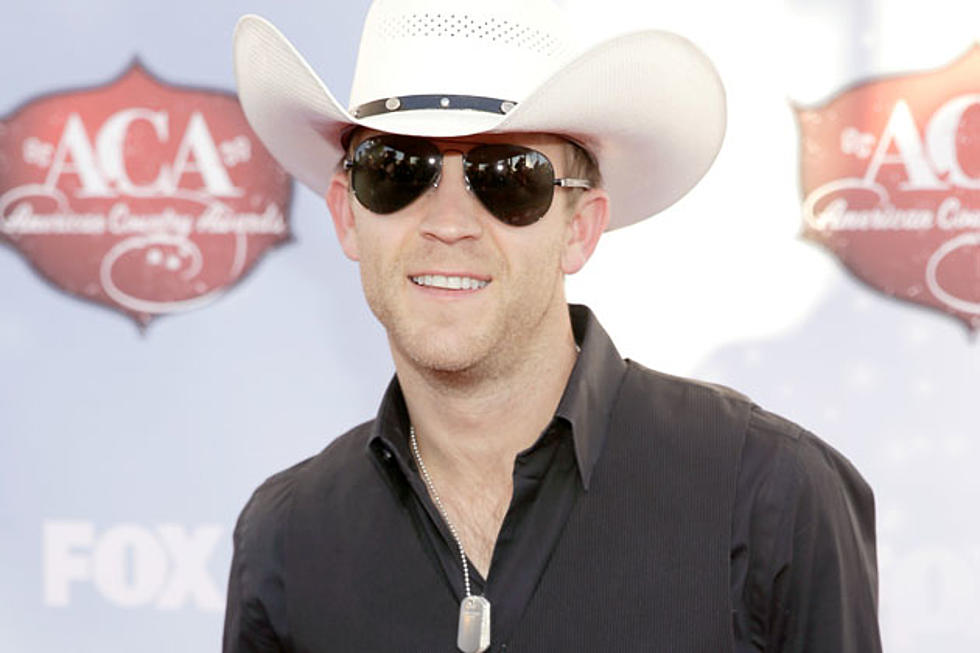 Justin Moore Rocks 2013 ACAs With 'Point at You'
Isaac Brekken, Getty Images
Justin Moore, who recently expressed his disappointment about not performing or presenting at country awards shows, isn't harboring any grudges. The singer took the stage at the 2013 American Country Awards on Tuesday (Dec. 10) to rock out and perform his latest hit, 'Point at You.'
He certainly made the most out of his invite to do his thing at the ACAs, both for the fans and his peers in the crowd and those of us watching at home.
Moore may have a slight build, but in addition to his signature huge cowboy hat, he's got a larger than life voice -- one that filled the Mandalay Bay auditorium.
It's easy to see why the star's fans are so fevered in their devotion to him, since Moore is a consummate performer. Every second he was on stage at the ACAs was fully entertaining, and you couldn't take your eyes off of him.
His delivery should earn him more invites to perform on awards show stages in the future!