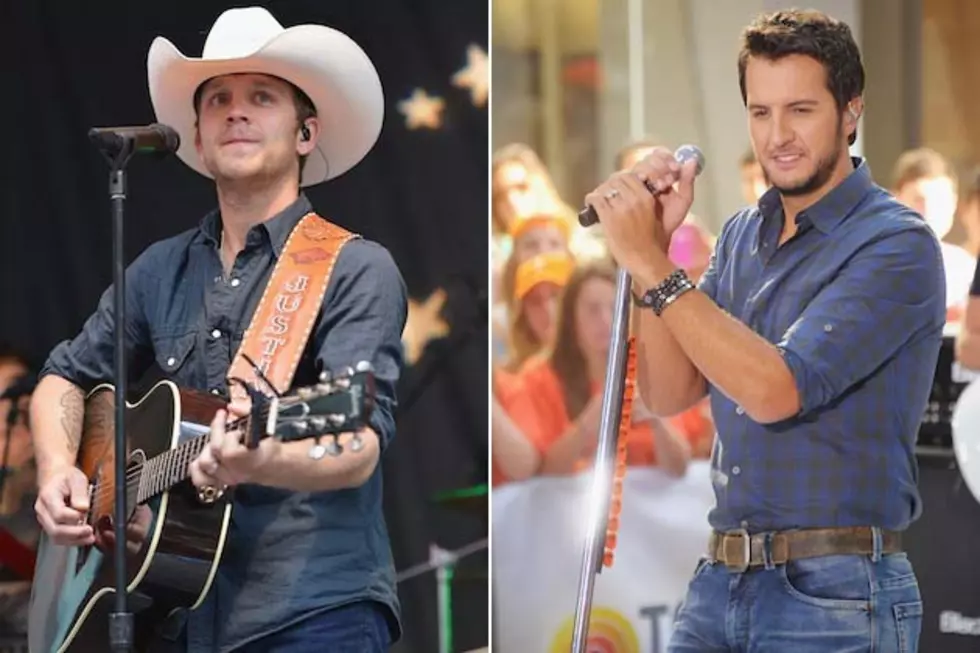 Justin Moore Wouldn't Have Taken Kindly to Zac Brown's Luke Bryan Diss
Slaven Vlasic/Michael Loccisano, Getty Images
There was a collective gasp in the country music industry when Zac Brown ripped Luke Bryan's new single 'That's My Kind of Night.' Now, Justin Moore has weighed in, admitting he wouldn't have taken too kindly to Brown's comments. 
"You know what, everybody has their opinions and I don't have a problem with people having their opinions, but where I do have a problem with it is when you call out somebody in your fraternity," he tells radio host Broadway.
"Do we all like every song on the radio? The the fans like every song on the radio? No -- music's subjective," Moore continues. "There's never going to be a song that everybody loves; there's never going to be a song that everybody hates."
"But that said, Luke's a friend of mine and a great guy, great husband, great father, etc. And I wouldn't have took too kindly to it if I was him," he furthers.
The 'Point at You' hitmaker makes his point clearly and concisely without adding offense. "I don't see the upside to it," he offers, as if giving advice to Zac Brown. "You can never make yourself look good by trying to make someone else look bad."
Of course, he's not the only one speaking up about the negative comments, as Jason Aldean came to Bryan's defense in a very outspoken way. Although Brown's critique must have stung, the 'Crash My Party' singer can rest assured that his buddies (and fans) are right there to soften the blow.
More From Taste of Country