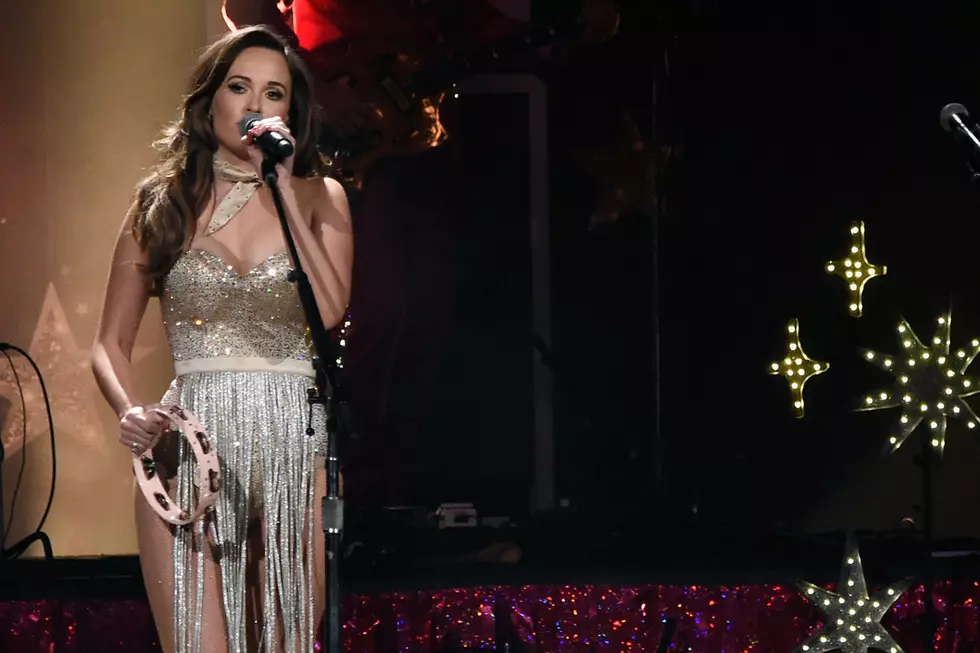 Kacey Musgraves Mellows Out Ryman Crowd With Songs From Two Albums
Rick Diamond, Getty Images
Kacey Musgraves' hometown show included a string section, light-up costumes and several shades of pink. The "Follow Your Arrow" singer played the second of two sold out shows at the Ryman Auditorium on Thursday night (Sept. 24). It was a no-nonsense 90 minutes of country music that relied on songs from her first two albums.
Her band walked on stage first, wearing pink suits with light-up piping. Musgraves, wearing a red leotard beneath a pink tutu that opened in the front, strode to the microphone seconds later and started singing "Pageant Material," the wry title track to her most recent album. The band soon filled in, and she was on to "Biscuits" and "Step Off" before taking a break to say hello.
"Mellow" is how one would describe the night. This wasn't a stand and shake sort of country show. Fans mostly sat politely as she poured herself into each of the 20 songs. As she talked about moving to Nashville, her love for Music City, the many talents of the men backing her and the woman who inspired her most recent single "Dime Store Cowgirl," there was an unusual coffee shop silence.
TLC's "Scrubs" and Nancy Sinatra's "These Boots Are Made for Walkin'" were the two most memorable covers, not counting Miranda Lambert's "Mama's Broken Heart," which Musgraves wrote. Fans appreciated seeing a show that matched her unconventional style. Her banter and transitions are not polished, and she doesn't fall into any of the cutesy traps a more experienced showman inevitably finds. There's no posing or preening. She doesn't wave and wink at babies. One costume and set change introduced the concert's final chapter, but this was not a fashion show.
Musgraves' Southwestern influences dominated at times. Interludes were tinged with Tex-Mex guitar work. "Mama's Broken Heart" was slow and spicy. Her guitarist's Telecaster was clean and dry, each note plucked like a thorn from a cactus. Few songs brought fans to their feet at the Ryman, but even fewer brought malaise or disinterest. The crowd was engaged, often singing along or even for her as happened during "Follow Your Arrow."
The Sinatra song (featuring a cameo from Americana artist Buddy Miller on guitar) closed the show (no Sheryl Crow cameo on this night, as happened on Wednesday) before the crowd called the band back out for one more. They gathered around to sing "Happy Trails" to the fans, and cross one major item off Musgraves' bucket list.
What to Know About Kacey Musgraves' New Album
More From Taste of Country