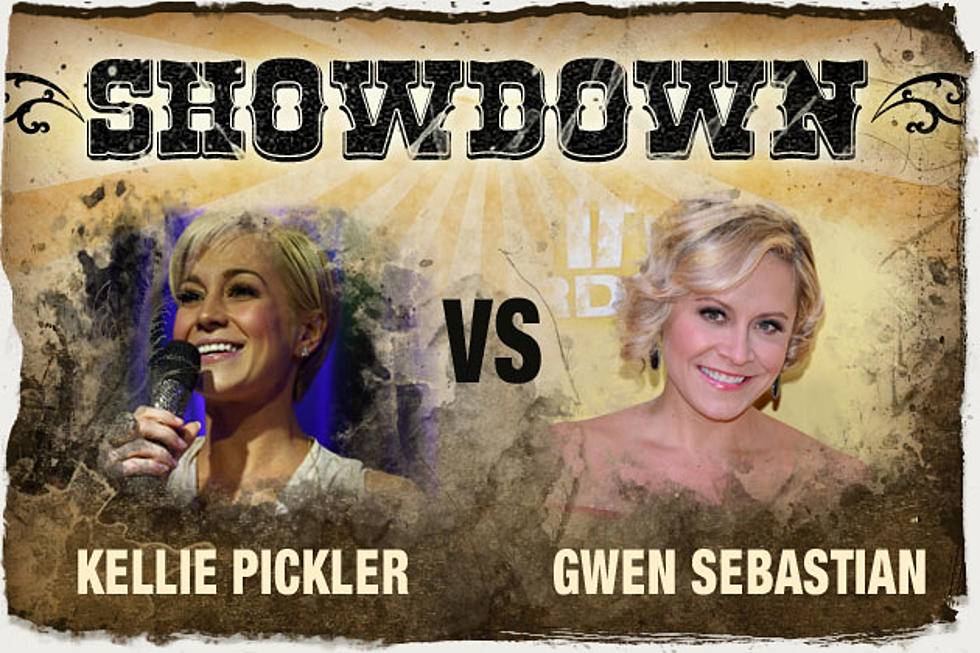 Kellie Pickler vs. Gwen Sebastian – The Showdown
Christopher Polk / Jason Kempin, Getty Images
Two country blondes will battle during today and tomorrow's Showdown song battle. Champion Kellie Pickler returns after making short work of Dierks Bentley earlier this week. Her new song 'Little Bit Gypsy' took two-thirds of the fan vote, meaning she moves on, again. 
Gwen Sebastian steps into the challenger's circle. Her latest song is called 'Suitcase.' It's a lover's lament, as the singer's character learns her husband is cheating on her, so she packs all of her things into a suitcase she's had since their honeymoon. The former Team Blake contestant on 'The Voice' is facing an uphill battle, as Pickler has proven to be a very tough singer to beat.
Listen to clips of both Pickler's and Sebastian's songs and vote for your favorite here. You can vote once every hour until this Showdown ends on Friday at 8AM ET, so come back and vote often to be sure your artist wins. The winner of this matchup will face a new challenger on Friday.
Listen to a Sample of Kellie Pickler, 'Little Bit Gypsy'
Listen to a Sample of Gwen Sebastian, 'Suitcase'
Showdown Rules: The song with the most votes wins, and the winner goes on to face a new challenger in the next Showdown. Vote as much as once per hour online. If a song wins five Showdowns in a row, it will be retired into the Taste of Country Showdown Hall of Fame to allow for new songs to compete. Some songs will be considered for a second Showdown if voter turnout is healthy in a losing effort.
More From Taste of Country