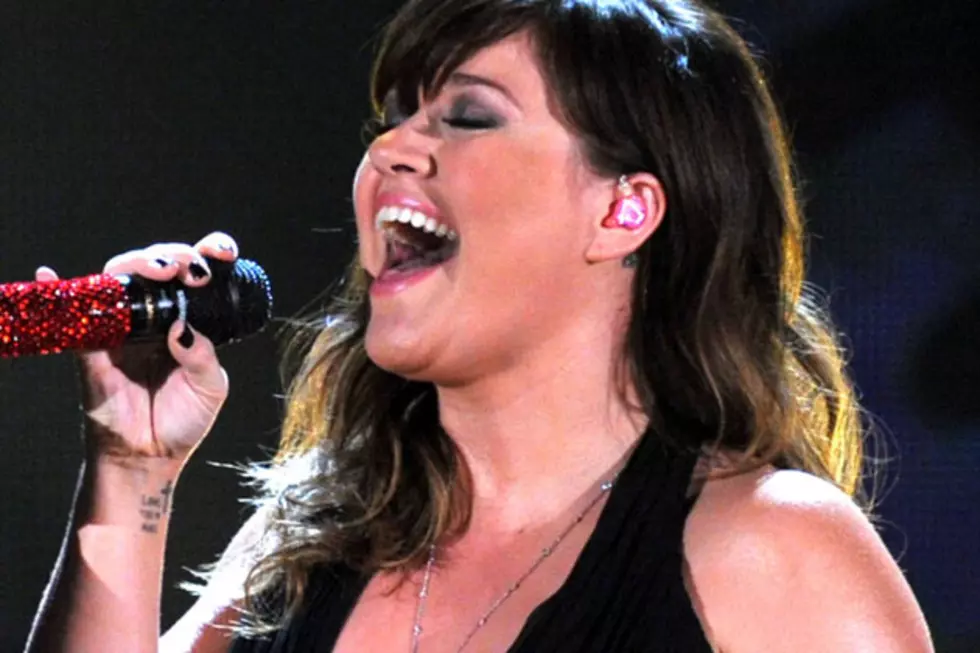 Kelly Clarkson Impresses Fans With Lee Ann Womack 'I Hope You Dance' Cover
Kelly Clarkson continues to amaze country music fans with her twangy covers of popular country songs. Every time she plays a show, Clarkson chooses one fan from her audience to choose a cover song. As it turn out, the pop crossover's fans are pretty into country music. For her latest country offering, Clarkson put on a smashing rendition of Lee Ann Womack's 'I Hope You Dance.'
If you've ever heard Clarkson belt out any song, you won't be surprised that her vocal skillset make every country music cover sound special. At previous shows, she performed Trisha Yearwood's 'Walkaway Joe' and the Dixie Chicks' smash hit 'Wide Open Spaces' at the requests of her audience members.
Clarkson has shown off her range of musical talents by covering rap songs, pop songs and rock songs, too. She has played everything from Eminem's 'Lose Yourself,' to Katy Perry's 'Wide Awake,' to No Doubt's popular hit 'Don't Speak.' It's starting to look like no matter what song her fans request, Clarkson has the skills to pull it off!
And the former 'American Idol' champion isn't just covering country songs -- she's actually tried her hand at making her own original country tunes, too. Earlier this year, she remade a twangy version of her song 'Mr. Know It All,' and she's also spent some time rubbing elbows with country music industry peeps. Clarkson is actually head over heels in love with Brandon Blackstock -- who just happens to be Reba McEntire's stepson and Blake Shelton's manager.
It has to be nice to know that if she ever decides to become a full-fledged country star, Clarkson has some talented support backing her up.
Watch Kelly Clarkson Sing Lee Ann Womack's 'I Hope You Dance'
More From Taste of Country