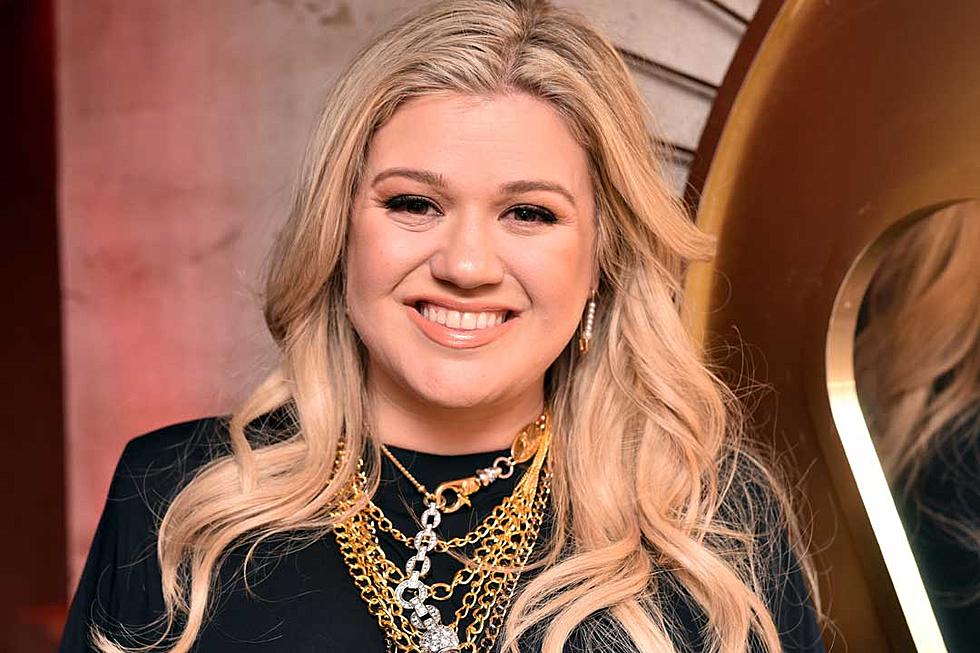 Kelly Clarkson Is Finally Ready to Drop Details on Her First Post-Divorce Album
Jared Siskin, Getty Images
Kelly Clarkson has been teasing her next album — a project heavily inspired by her 2022 split from ex-husband Brandon Blackstock — and now the singer's finally ready to share some concrete details.
During an Instagram Live Q&A as part of her talk show, the Kelly Clarkson Show, Clarkson addressed a question about what she's excited to announce in 2023.
"I have an album coming out this year," the singer says excitedly. "I swear. I know I've been talking about it."
And Clarkson acknowledges that it's taken a long time to work towards actually getting that project into fans' hands, but there's an important reason for the extended wait time, she explains.
"Look, I'm gonna be really honest with you ... it took a minute for me to be able to release this album. 'Cause I just had to be over it, through it, all around it, I had to get past it to be able to talk about it."
"Because I know people wanna ask me about the album, and songs, and I just feel like I was not, I needed a minute," Clarkson elaborates.
In a September 2022 interview, the singer shared that many of the songs on her forthcoming album were written when she was very fresh off her divorce and helped her process those early days of heartbreak. That means the songs are likely pretty vulnerable, and Clarkson says she wanted to be sure she'd fully moved on before sharing that part of her story with the world.
The period of time early on in her divorce process was abundantly creative, but now, Clarkson says she's glad she waited to release the music, because some of the most special songs on her new album actually came from later on in the record-making process.
"We actually ended up writing, one of the last songs written for the album might be one of the singles that we come out with very soon," she notes. "It's really cool. [The album is] a great arc of a whole relationship: It's not all sad or mad. But that's in there."
The project is so close to being done, in fact, that Clarkson has already done the photo shoot for the cover art — and she says she can't wait for fans to see the results of that, either.
"This was the most fun I've ever had on set, on a shoot. It's so perfectly me," she says. "I feel like my whole team was like, 'You're back!' I felt like me, and I felt like I was able to be really free and be myself in this shoot, and really explain visually what's happening sonically on the album. It's really freaking cool."
When Clarkson's new album arrives, it'll be her first full-length release since 2017's Meaning of Life, not counting her 2021 Christmas project, When Christmas Comes Around.
PICTURES: See Inside Kelly Clarkson's Stunning California Mansion
Kelly Clarkson has sold her former family residence in the posh Encino area of Los Angeles, Calif., more than a year after initally listing it for sale. The pop superstar and TV personality received $8.24 million for the sale of her luxurious 8-bedroom, 11-bathroom, 10,108-square-foot house, which is slightly less than she and her now-estranged husband, Brandon Blackstock, paid when they purchased it in 2018.
See Inside Kelly Clarkson's Nashville Estate
Kelly Clarkson has sold her estate in Nashville after four years on the market. The singing superstar and television personality received $6.3 million for the 7-bedroom, 11-bathroom, 20,121-square-foot mansion.
See Inside Kelly Clarkson's Spectacular New California Mansion
Kelly Clarkson has purchased a stunning new mansion in California, with the news breaking not long after the pop superstar and TV personality sold her palatial estate outside of Nashville.
More From Taste of Country