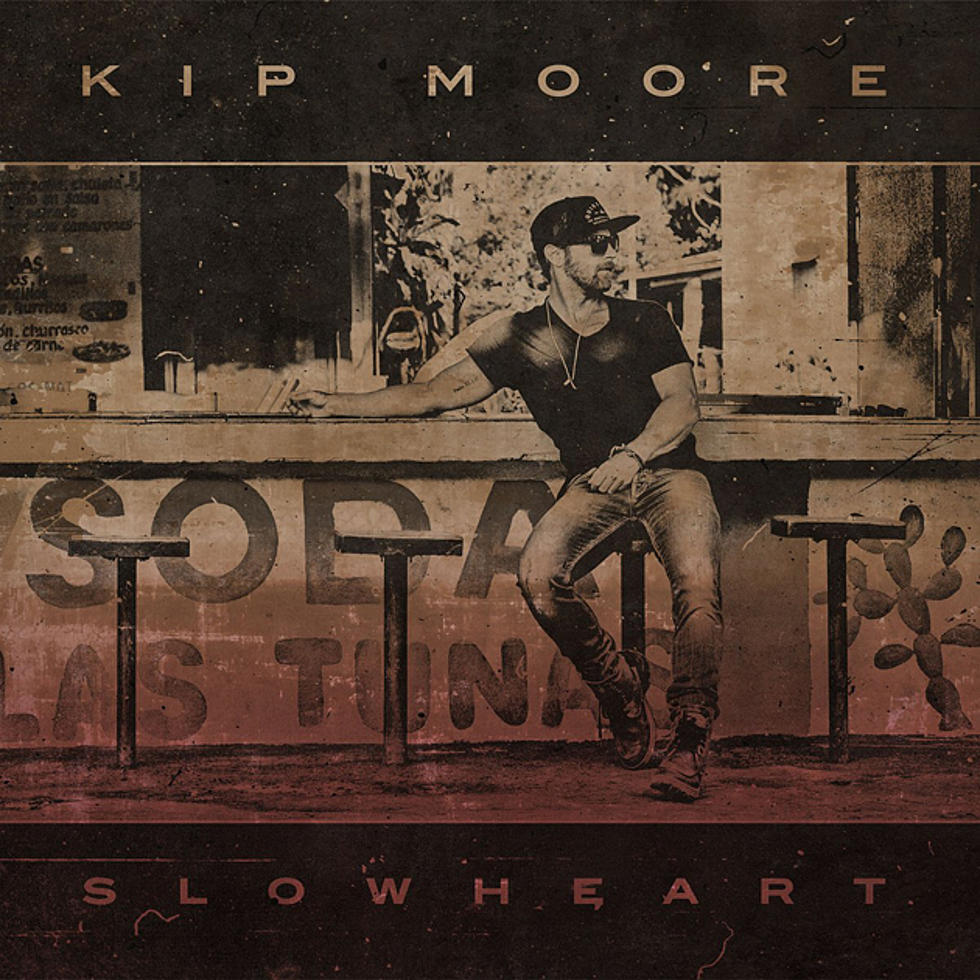 Kip Moore Shares Cover Art for New Studio Album 'Slowheart'
MCA Nashville
Kip Moore turned to social media to reveal the cover of his upcoming third studio album, Slowheart.
The country singer-songwriter posted the Slowheart cover art to his accounts on Friday (July 21), giving his fans the first look at the cover for the album, which is due in September from MCA Nashville.
"My former guitar player called me a 'slowheart' many years ago, claiming I don't just jump the gun and show all my cards or my emotions on what I truly feel," Moore explains in a press release. 'He always said, 'You're a slowheart, man...you observe before you act.' I eventually named the band the Slowhearts, and my fans are the Slowhearts too. And so, it's only fitting that the record I've been waiting to make was named Slowheart."
Kip Moore Shares the Process Behind Slowheart
The photo used for the cover of Slowheart was taken in Costa Rica during Moore's extended break earlier this year, during which he unplugged and stayed completely away from business for what he says was the first time in a dozen years.
Moore says the title of the new album is fitting because Slowheart is a labor of love that took a long time.
"This is hands down my favorite body of work I've been a part of," he tells Taste of Country. "I've been writing this record in secret for the last year. I'm always trying to play new songs and I've played the entire Wild Ones record before it even came out. This one, I've held my cards tight. There's a couple I've played out but for the most part this record is going to be a complete discovery process."
Slowheart is set for release on Sept. 8.
By the Way, Kip Moore Has a Beard Now
More New Albums Coming in 2017 
More From Taste of Country