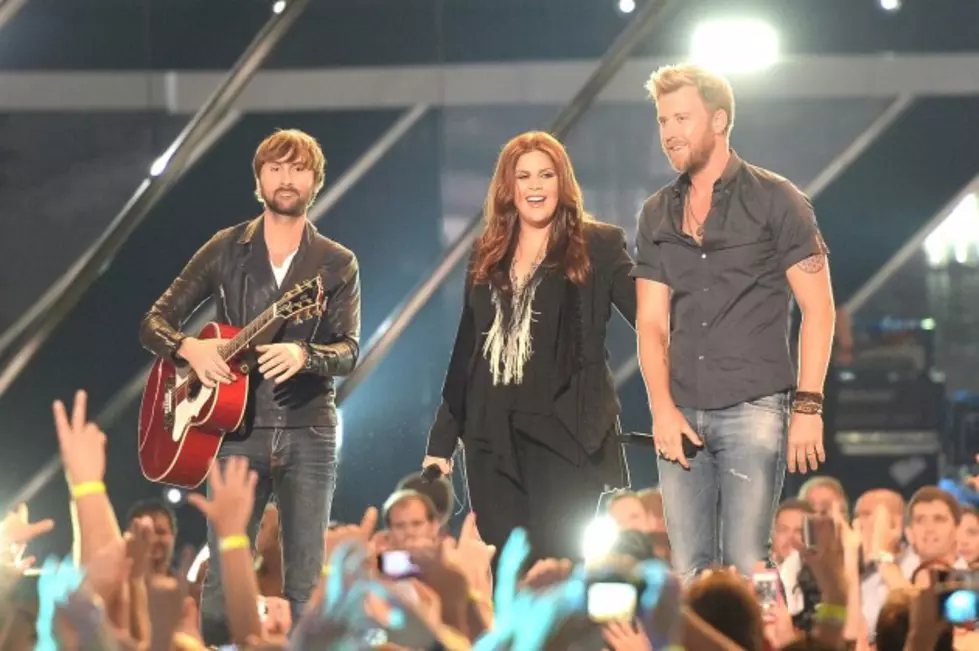 Hillary Scott Is a Great Mom, Lady Antebellum's Charles Kelley Reveals
Jason Merritt, Getty Images
Since bringing her first child into the world, Lady Antebellum's Hillary Scott has spent some much-needed time at home with her brand new baby girl, Eisele Kay. But she's still seeing a lot of bandmates Charles Kelley and Dave Haywood, who say they are in awe of how great a mother Scott is.
The award-winning country trio has been spending time planning their upcoming Take Me Downtown Tour -- with Eisele Kay in tow, of course.
"She's such a great mother," Kelley tells Radio.com of Scott. "We've gone over to her house a bunch. We've been writing some songs and preparing for the tour. It's been fun for Dave and I to go over there. We're working, but then we're also watching her be a mother. She's really great at it. So it's been a fun experience, but she'll be ready soon."
In the past, members of Lady A have bunked together on their own tour bus, but that will change on the band's upcoming tour. Scott and her husband, the band's drummer Chris Tyrrell, will be at home away from home on their very own tour bus. That way, they can have some privacy with their baby girl.
Aside from that change, Kelley insists that Lady A business is carrying on as usual.
"Hillary was a touring baby herself, so I think she knows what to expect, hopefully," he notes. "I'm sure there's going to be challenges, but she's going to have a lot of help. Dave and I are going to help as much as we can. She's really resilient."
Kelley is so dedicated to make touring with a baby work that he's even offered to do some of the dirty work himself.
"Trust me, I have a bunch of nieces and nephews. I can change a diaper," he assures. "I am not scared of a diaper."
The Take Me Downtown tour will kick off on Nov. 8 in Southaven, Miss., with
Kacey Musgraves
and
Kip Moore
serving as the opening acts. For more information about the tour, click
here
.