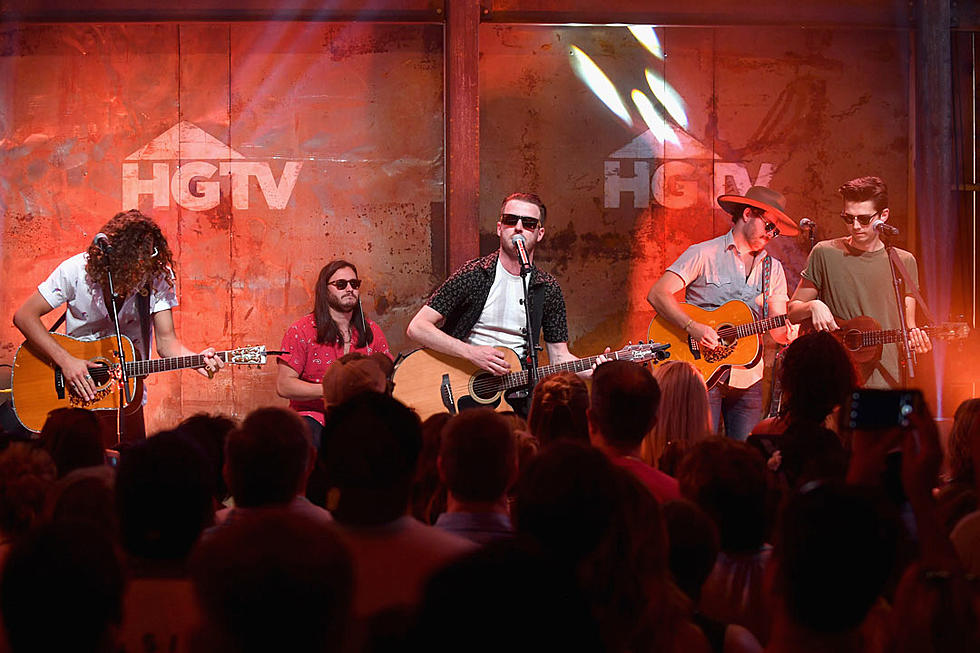 Lanco Expand Hallelujah Nights Tour With Dates in 2019, Too
Jason Davis, Getty Images
Lanco's momentum keeps on building. The five-member band of Brandon Lancaster, Tripp Howell, Eric Steedly, Chandler Baldwin and Jared Hampton have announced an extension of their popular Hallelujah Nights Tour, with dates spilling into the new year.
One month before the launch of their first-ever headlining tour, the band has added 11 dates. They'll stops across the U.S. and Canada for the better half of January, playing multiple cities in the midwest and along the west coast. They'll start Jan. 9 at the famous Joe's on Weed St. in Chicago, then move on to Milwaukee, Salt Lake City, Seattle, Portland and more. Lanco will make a three-day stop in Canada before the tour wraps on Jan. 23 in Edmonton, Alberta, Canada.
"It's been a long time coming for us with this new live show and after hearing how many fans asked us to come to their city there was no way we couldn't add some more dates. These past few years on the road have solidified who we are and we're looking forward to sharing this chapter with our fans. We can't wait to roll that energy over into 2019 and bring to life our album Hallelujah Nights on stage," lead singer Lancaster says in a press release.
Lanco have seen impressive success in the three years since they formed in 2015, scoring a No. 1 hit with their debut single "Greatest Love Story." A follow-up single, "Born to Love You," is currently climbing the charts. News of the new dates round out a packed year of touring for the rising act, who have been on the road with Dierks Bentley's Mountain Hour Tour since May and are set to join Luke Combs on his Beer Never Broke My Heart Tour for roughly four months in early 2019.
The first leg of the Hallelujah Nights Tour starts on Oct. 24.
Lanco's 2019 Hallelujah Nights Tour Dates:
Jan. 9 – Chicago, Ill. @ Joe's on Weed St.
Jan. 10 – Milwaukee, Wis. @ The Rave
Jan. 11 – Rosemont, Ill. @ Joe's Live
Jan. 12 – Minneapolis, Minn. @ Varsity Theater 
Jan. 16 – Salt Lake City, Utah @ The Depot 
Jan. 17 – Boise, Idaho @ Knitting Factory Concert House 
Jan. 18 – Seattle, Wash. @ The Show Box
Jan. 19 – Portland, Ore. @ Wonder Ballroom 
Jan. 20 – Vancouver, British Columbia, Canada @ Commodore Ballroom 
Jan. 22 – Calgary, Alberta, Canada @ The Palace 
Jan. 23 – Edmonton, Alberta, Canada @ The Ranch Roadhouse
See Which Other Country Artists Are Touring in 2018
More From Taste of Country