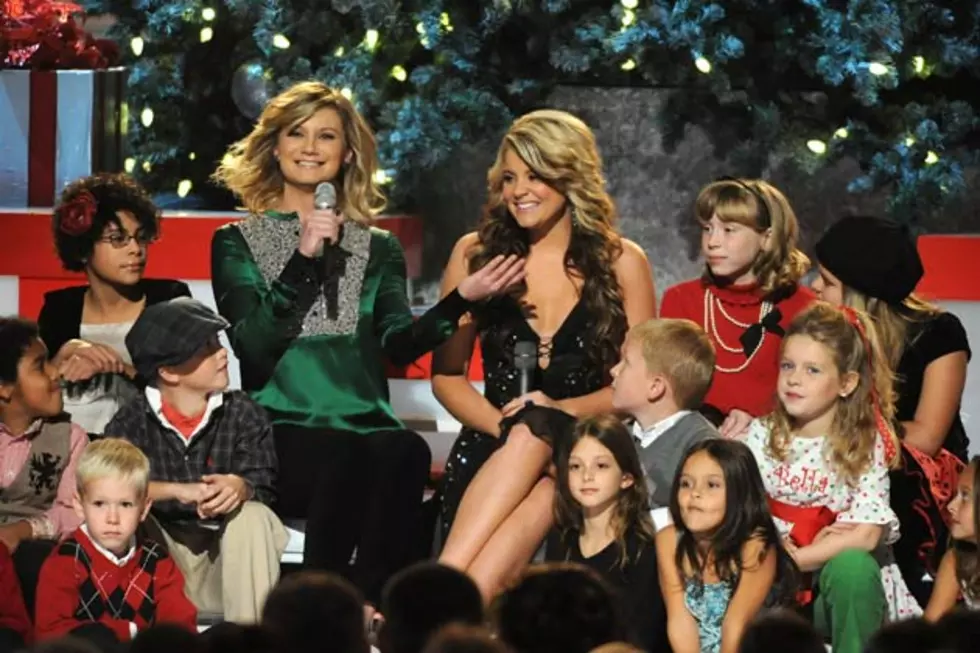 Lauren Alaina to Sing 'My Grown Up Christmas List' for 'CMA Country Christmas' Special
'American Idol' runner-up Lauren Alaina will perform 'My Grown Up Christmas List' during next month's 'CMA Country Christmas' special, which airs on ABC. The show was taped last Thursday in Nashville, and a fan video captured the 17-year-old taking on the song that was first made famous in country circles by Amy Grant.
Alaina begins the segment seated alongside Sugarland's Jennifer Nettles and a flock of kids. Nettles is hosting the special -- which premieres on Dec. 1 at 9PM ET -- and she goes around the room asking what everyone wants for Christmas.
"I feel like Christmas came early for me this year," Alaina says, "but if Santa Claus wants to bring me some makeup I don't think I'll argue with him." The big man does indeed have a tough task in topping the 'Georgia Peaches' singer's year that's included reality show fame, a recording contract, a tour of the country and a fire engine red Ford Mustang.
Alaina steps away from the group to perform the Christmas classic. She looks radiant in a sleeveless black gown, and her rendition of the song shows real vocal maturity. Scotty McCreery, Rascal Flatts, Vince Gill, Keith Urban and Faith Hill are among the other performers on the special. MJSBigBlog reports that it will air again on Dec. 17.
Watch Lauren Alaina Sing 'My Grown Up Christmas List'
More From Taste of Country