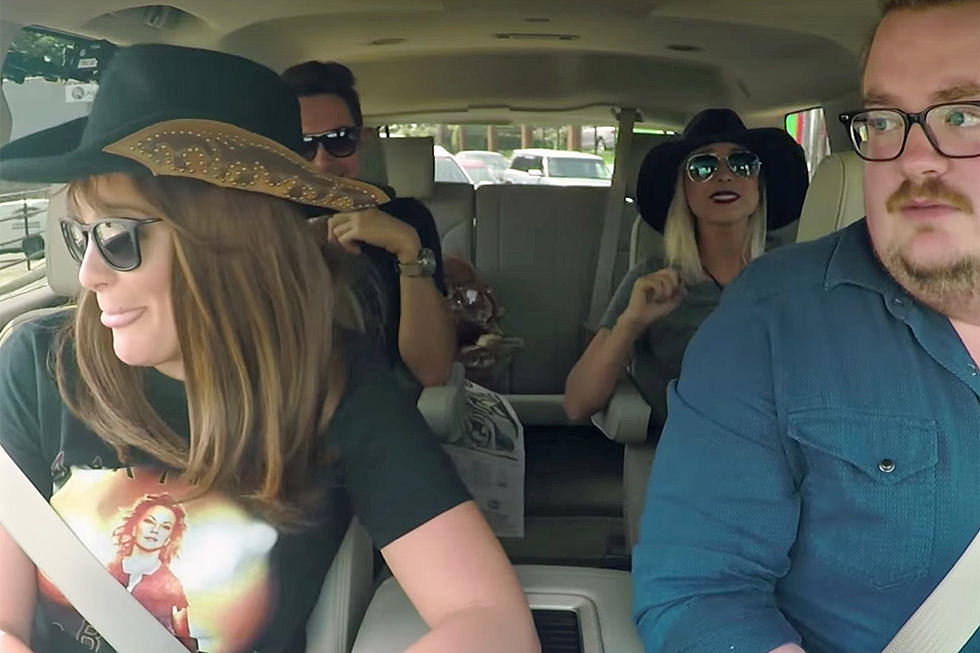 Lauren Alaina Has the Most Fun Surprising Fans at CMA Fest [Watch]
YouTube
No one had more fun at CMA Fest 2017 than Lauren Alaina did surprising her fans. The singer teamed up with Cracker Barrel and Lyft to drive fans around Nashville before treating them to some biscuits.
But no one knew it was her.
Wearing sunglasses, a wig and cowboy hat, Alaina tried her best to disguise herself from those sharing the car with her. And she succeeded, for the most part. "Vance and I are going to do our best to make them not know it's me at first," she explains in the clip.
Adopting a Wisconsin accent, Alaina asks who her fellow passengers think they're headed to meet. At first, most guess that it will be Carrie Underwood.
"Oh my gosh her legs!" Alaina exclaims. "She's got some nice legs."
After awkwardly asking a guy and a girl if they're a couple to only receive a long pause, Alaina reveals that this is her seventh time at CMA Fest. Even turning around to talk to the passengers, they still don't realize it's her. But things get really interesting when she says she can sing like Lauren Alaina and adds that she hopes the country artist they're headed to meet is the "Road Less Traveled" singer. After a few seconds, those in the car begin to put things together.
"You look familiar," one guy says. "Were you on American Idol?" His friend then asks, "Are you Lauren Alaina?" as she takes off her sunglasses, inciting screams in the car.
"We are going to get out of this car and hand out some biscuits, courtesy of Cracker Barrel and Lyft," Alaina concedes. Watch the video above through to the end for some added humor from the singer.
2017's Hottest Artists Under 25
6 Unforgettable American Idol Auditions
More From Taste of Country