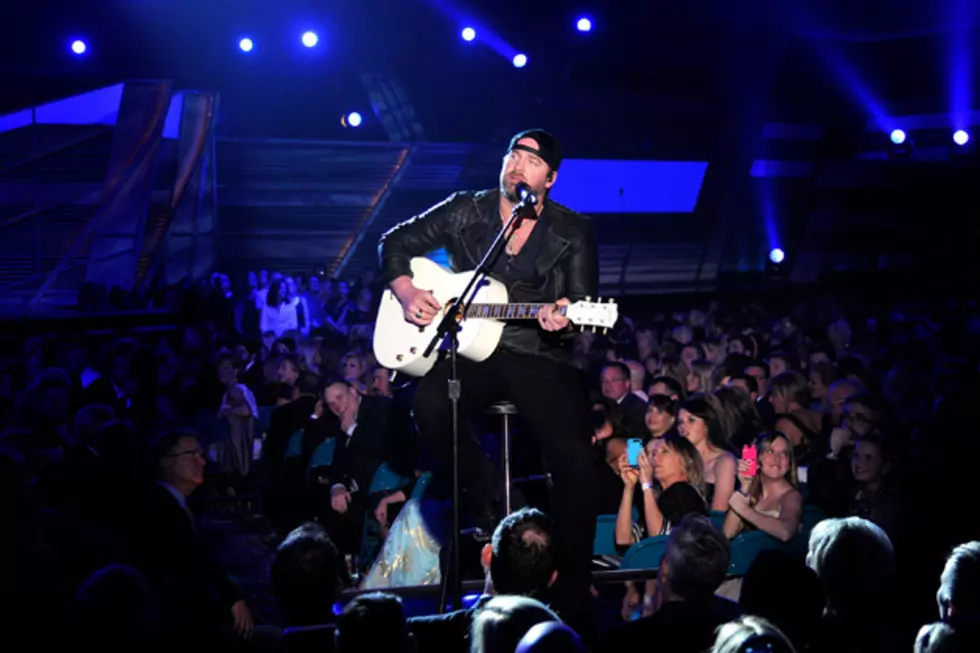 Lee Brice Delivers Raw Solo Performance of 'I Drive Your Truck' at 2014 ACMs
Ethan Miller, Getty Images
Male vocalist of the year nominee Lee Brice performed a stripped down, solo acoustic performance of his no. 1 hit 'I Drive Your Truck' at the 2014 ACM awards.
Brice sat on a stool on a small stage in the middle of the crowd with just a white acoustic guitar and sang from his heart, delivering a touching performance of the memorable ballad. His true feelings shone through as his emotional expression and vocals made it seem as if he was nearly on the edge of tears. It was a brief but powerful rendition of Brice's third single from his album 'Hard 2 Love.'
Brice has a new album coming out later this year featuring his new single 'I Don't Dance,' which he wrote for his bride, Sara, revealing that though he doesn't usually dance, he will do anything for her. It's a sweet and sincere love song coming from a rugged man's man, which makes it all the more charming. If Brice's compelling voice and the strong melody on this song are any indication, his third studio album will be a winner for sure.
More From Taste of Country