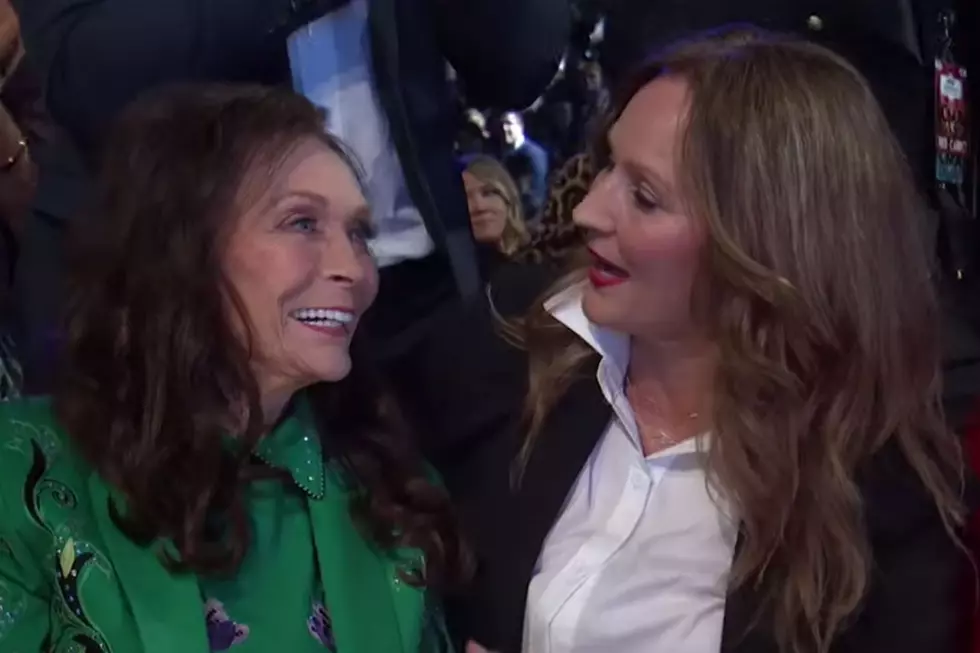 Loretta Lynn Makes Surprise CMA Awards Appearance
YouTube
Loretta Lynn was front and center when the women of country music paid tribute to her and other legends to open the 2019 CMA Awards. The 87-year-old was spotted nodding in approval during the show's opening sequence.
Lynn, a pioneer for women of country music, didn't take the stage at the CMA Awards this year, but she clearly appreciated the tribute. It was Jennifer Nettles who pointed out that the "Coal Miner's Daughter" singer was present before beginning "You're Looking at Country." The show opener was a rapid-fire of classic country songs, but that was a true stop-and-savor point early in a show that was all about the women of country music.
While not shown on camera after that point, Lynn's presence was felt in every strong female performance on Wednesday (Nov. 13), including sets from Miranda Lambert, Carrie Underwood and Reba McEntire. She was the first female Entertainer of the Year winner, and since then only a handful of solo females have won the award, none since Taylor Swift in 2011. Underwood was nominated in 2019, the first time in several years a woman has been up for the night's top prize.
It's been a quiet year for Lynn. She has made a few public appearances but mostly used social media to communicate with fans. Last month a film called Patsy & Loretta about her friendship with Patsy Cline premiered on the Lifetime network.
Fans of Loretta Lynn Might Like Our Newest RISER Too!
Here are the Best Photos from the 2019 CMA Awards
More From Taste of Country