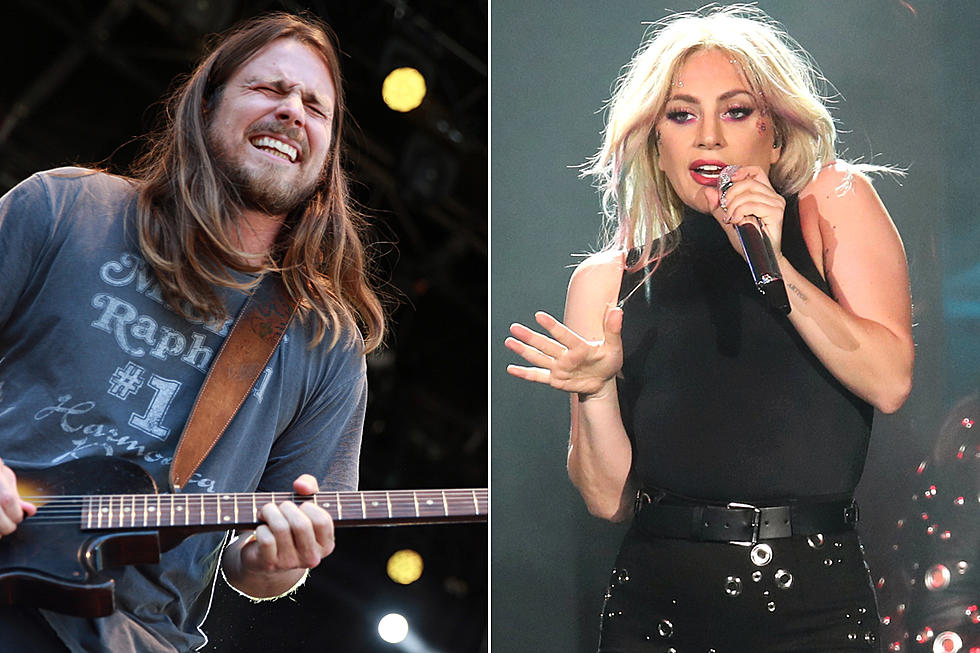 Lukas Nelson, Lady Gaga Join for Gritty New Duet 'Find Yourself' [Listen]
Rich Fury / Christopher Polk, Getty Images
Music runs in Willie Nelson's family, but his son, Lukas Nelson, takes his talent in a slightly different direction creatively. The artist and his band, Promise of the Real, have released a new tune featuring vocals from pop superstar Lady Gaga, called "Find Yourself."
The soulful ballad is infused with a heavy dose of funk and a groove that won't quit, and Gaga's raw, powerful vocals complement Nelson's — which certainly contain hints of his father's timbre — perfectly. It speaks from the perspective of someone who is fed up with not being treated like he deserves from the person he loves, threatening to find someone else if she can't change her ways. Both he and Gaga give authentic, emotional deliveries that make the song an honest glimpse into a relationship many can relate to.
Lady Gaga Is Going Country for New Movie
The artist tells Rolling Stone the song is about "taking my power back and owning the love that I deserve." Hear the full song below.
Nelson and Promise of the Real made a name for themselves backing Neil Young on his 2015 record The Monsanto Years, and their new self-titled record is set for release Aug. 25.
"All of the amazing experiences we've had have led up to this point," Nelson tells Rolling Stone. "We've all grown so much — the band as a unit and me as a songwriter. It's all come together in a really beautiful way, we're thrilled to finally share this new music with the world."
Listen to Lukas Nelson & Promise of the Real, "Find Yourself" (Feat. Lady Gaga)
Most Unexpected Artists Who Went Country
More From Taste of Country