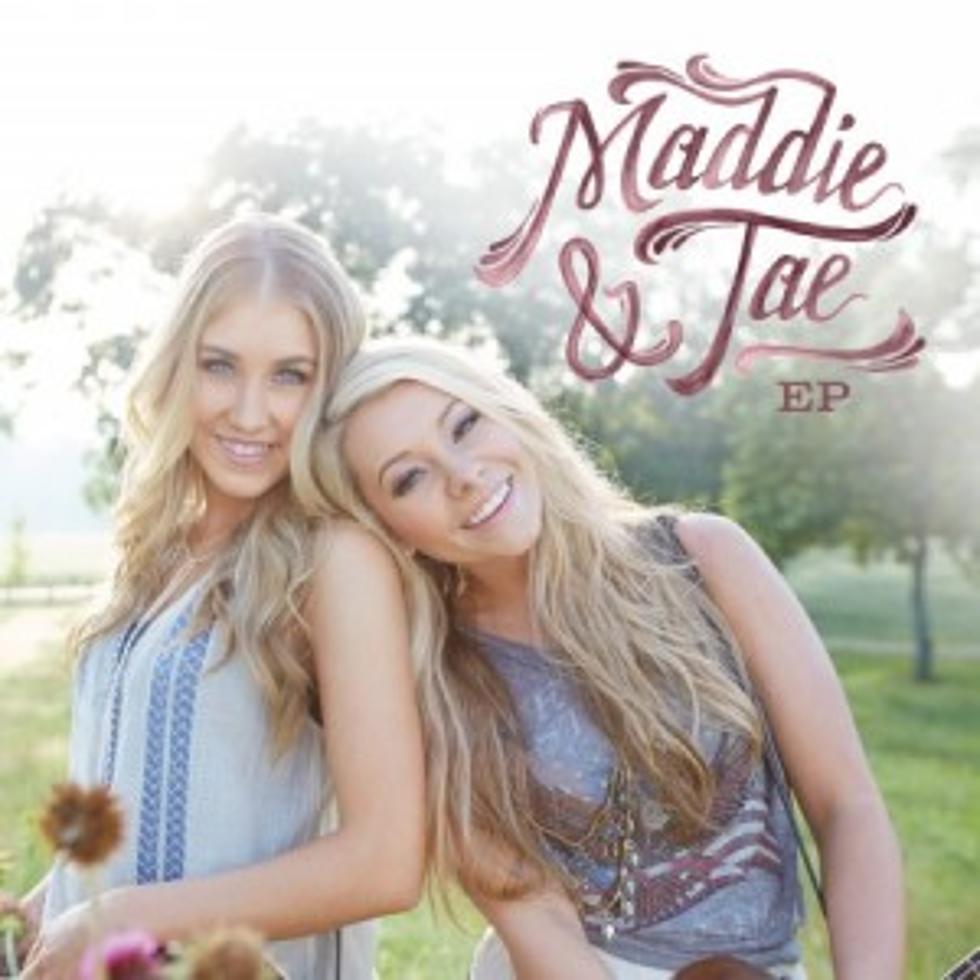 Maddie and Tae Reveal Debut EP Details With a Little Help From Their Fans
Dot Records
Maddie & Tae leaned on fans to help them reveal the cover and track listing for their debut release, the self-titled 'Maddie & Tae.'
The duo's EP will be released on Dot Records, the newest label underneath the Big Machine Label Group umbrella. 'Maddie & Tae' is a four-track short album expected this November, and it will of course feature the single that brought their names to light: 'Girl in a Country Song.'
The EP cover is as country as they come, with both blondes smiling on what appears to be a farm. They're both wearing their long locks down, smiling as they lean in to one another -- proof they're just as close as they claim to be.
Maddie Marlow and Taylor Elizabeth Dye are credited with co-writing all of the songs on the EP, including their debut single, which pokes fun at "bro-country" and has found them almost overnight success. Along with performing on live TV shows like 'Today' and 'The Late Show With David Letterman,' the girls have seen success grow from social media. Even before their single was released, they were creating a buzz, but the 'Girl in a Country Song' video now has a whopping nine million views.
The 'Maddie & Tae' the EP is set for a digital release on Nov. 4.
Maddie & Tae, 'Maddie & Tae' EP Track Listing:
1. 'Girl in a Country Song'
2. 'Sierra'
3. 'Fly'
4. 'Your Side of Town'
Starting Facts About Women in Country Music
More From Taste of Country