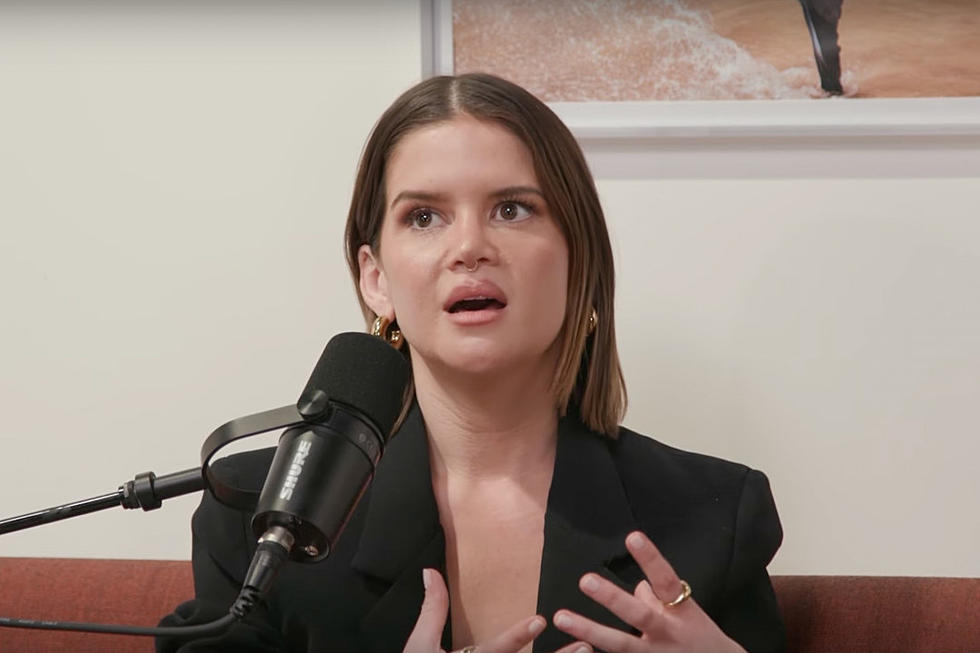 Maren Morris Got Tired of Explaining Country's 'Bad Behavior': 'I'm Not Its F–king Keeper'
YouTube
Maren Morris says that she made the decision to leave country music at a time when the heated political divides and feuds within the genre were so toxic that they were affecting her health and well-being.
"Not just mental health," Morris clarifies during a recent appearance on the New York Times' Popcast podcast. "I remember after the s--t in, like, 2021 or whatever it was, my hair started falling out."
"It was actually attacking my own body. The stress is a very real thing."
Morris has said that she never set out to be an activist, but over the past several years, she's become more and more vocal about giving a voice to progressive causes and beliefs within the country genre. At various points in recent country music history — such as in early 2021, when Morgan Wallen came under fire after he was filmed using a racist slur — Morris has been among the first to call out harmful or bigoted behavior from her peers.
At the same time, the singer has had crossover success in the pop world, and she's felt the need to be a sort of "translator" between her home genre and the musicians watching its debates and divides unfold from the outside.
"Translator is a good word for it. Because like, a few times in the last several years I've had artists I've worked with who aren't in this genre [who ask me], 'What the hell is going on in Nashville right now?'" Morris continues. "And I'm like, 'I don't know. I'm not its f--king keeper."
Morris feels the weight of always being what she describes as country music's "hall monitor," though she also acknowledges that that's a role she's given herself.
"No one's expecting me to do that ... Yeah, I did feel like I was running in circles putting out fires, and I just realized, 'No one asked you to do this,'" the singer relates. "You put the responsibility on yourself. No one asked for this. And you're killing yourself over it. Can you do another year of this?"
She timestamps her perspective shift to 2020: A galvanizing cultural time for civil rights and social justice causes, an era marked by COVID-19 pandemic shutdowns and the year that Morris became a mom.
"I couldn't do this circus anymore — feeling like I have to absorb and explain other people's bad behaviors and laugh it off," she notes. "I just couldn't do that after 2020 particularly. I've changed. A lot of things changed about me that year."
The singer explains that leaving country music is a somewhat of a loose term, noting that she doesn't plan to submit her music to country-focused awards shows going forward, but she's not trying to drive away any of her country fanbase. Nor is she planning on moving away from Nashville, where she lives with her singer-songwriter husband Ryan Hurd and their son Hayes.
"I wanna love living here again. I want to, like, create my piece of land that feels safe and I feel like I'm going to have to burn everything around it down," Morris adds, before clarifying that that's the way she felt a while ago, before she decided to take a step back from country music. "That's how I felt at the time. I don't feel that way anymore."
25 Modern Female Trailblazers Who Changed Country Music
Following in the footsteps of game-changing legends like
Dolly Parton
,
Reba McEntire
and
Loretta Lynn
, these 25 modern-day country acts continue to push boundaries and shape the country music landscape. Whether they're experimenting with musical style and sound, fighting for equality in the genre or broadening the path for the women coming to country music after them, these trailblazers are downright inspiring.
Gallery Credit: Carena Liptak
More From Taste of Country