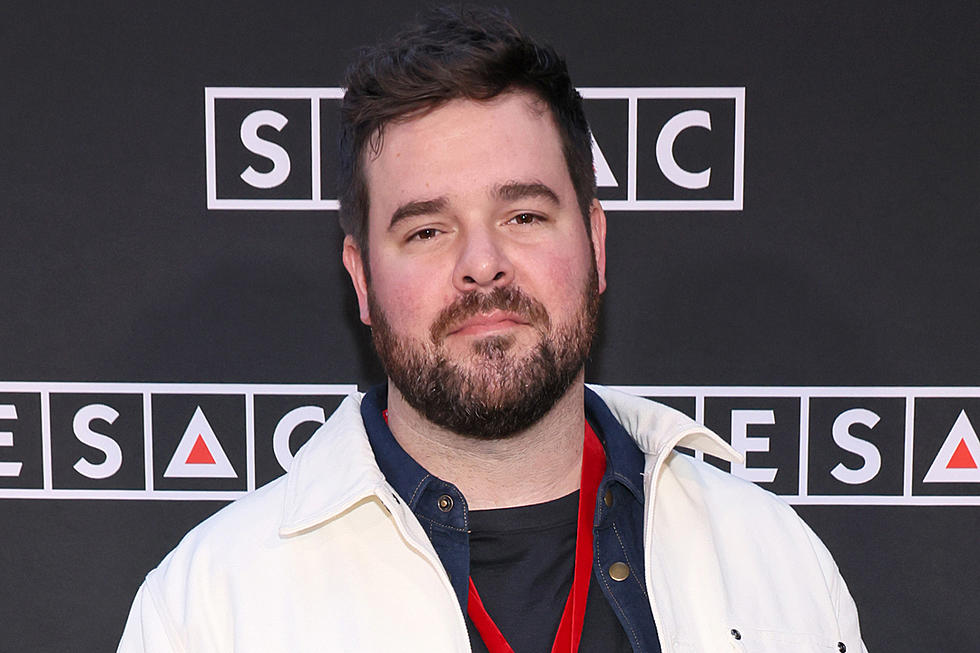 Matt McGinn, Country Hit Songwriter, Arrested on Felony Charges
Rodin Eckenoth, Getty Images
Country songwriter Matt McGinn was arrested last week after allegedly threatening to kill his girlfriend.
McGinn's girlfriend says she was with him at his home last Friday night (Oct. 27), when she tried to leave after an argument. McGinn became very angry, she adds, and began to throw her personal possessions down the stairs. She says he pushed her to the ground and against a wall.
"He started to threaten my dog by saying, 'I will strangle this motherf---er' and 'I will kill this b---h to hurt you." Then, the threats escalated.
McGinn was charged with misdemeanor protective order violation, felony kidnapping and felony attempted aggravated assault with a deadly weapon.
He was booked on Oct. 28 and is now free on $12,500 bond.
Country Now reports he has a court date set for Nov. 7.
What Songs Did Matt McGinn Write?
McGinn's catalog is expansive, with nearly 100 cuts by established country music artists listed on Spotify and several No. 1 hits. Kane Brown has released seven songs to radio that were co-written by McGinn, including his most recent No. 1 hit, "Bury Me in Georgia."
In 2020 McGinn won his second SESAC Songwriter of the Year award on the strength of several hits by Brown, including "One Right Thing" featuring Marshmello.
Other songs penned by McGinn include:
Blake Shelton (Feat. The Swon Brothers), "Body Language"
Dustin Lynch, "Party Mode"
Josh Abbott (Feat. Carly Pearce), "Wasn't That Drunk"
Kane Brown, "Bury Me in Georgia"
Kane Brown, "Cool Again"
Kane Brown, "Heaven"
Kane Brown, "Homesick"
Kane Brown, "Like I Love Country Music"
Kane Brown, "What Ifs"
Kane Brown, "Worship You"
Tim McGraw, "7500 OBO"
Why Was Matt McGinn Arrested?
Scoop Nashville was first to report McGinn's arrest. The outlet added some context to what happened between him and his girlfriend. She reportedly had driven to his home to confront him about staying at a hotel while he was out of town. That led to an argument and the alleged crimes.
After asking McGinn to get away from her, she told police he began to say things like "I want you to die" and "I will kill you first." She tried to leave, but he told her she would be allowed to leave when he was done with her.
"I was terrified," the report continues. "I fled to my car to try and leave, but his car was parked at the top of the driveway, leaving me unable to exit."
After she called 911, she was able to leave. She filed the police report the next morning (Oct. 28).
The girlfriend notes that McGinn had filed a police report in February after another violent episode.
"Matthew is an unpredictable individual who gets escalated without warning," she says.
In September, McGinn signed with Boom Music Group and Cinq Music Group. Taste of Country has reached out to Boom for comment. Court records say the incident occurred on Oct. 27, not the 26th as the woman who is making the charges alleges.
See Kane Brown's Luxurious Rural Home
Kane Brown
sold this Nashville-area home for $900,000 in October 2020. Prior to selling the house, he actually let
Jason Aldean
and his wife rent it while they built their new house.
More From Taste of Country