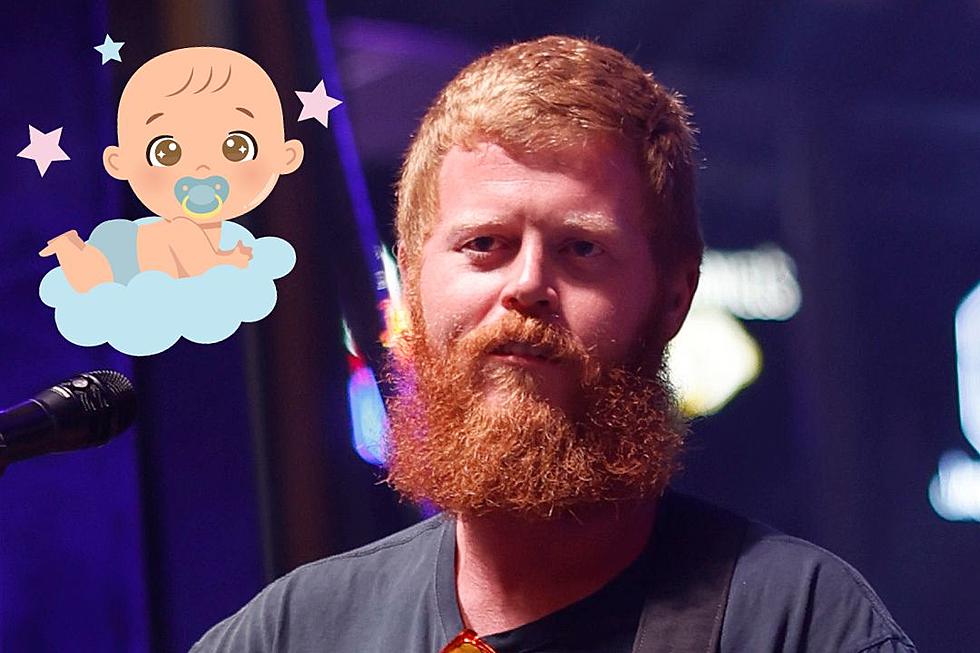 Oliver Anthony's Baby Boy Arrives Two Weeks Early
Jason Kempin, Getty Images
Oliver Anthony's wife, Tiffany, gave birth to the couple's third child this week. The "Rich Men North of Richmond" singer revealed a photo and details on social media.
Oliver Anthony's real name is Christopher Anthony Lunsford, and he lives with his family in a 27-foot camper in Virginia.
On Aug. 21, "Rich Men North of Richmond" debuted at No. 1 on the Billboard Hot 100.
The 31-year-old doesn't say much about his personal life and hasn't ever shared pictures of his kids (until now), but he did warn followers on Instagram that the baby was coming.
The baby comes during an extended break in Anthony's touring schedule. He only has one concert (a hometown show) remaining in 2023, and one additional gig in Australia planned for next year. He previously indicated he'd be taking the rest of the year off to write new music for a 2024 release.
Related: Who Is Oliver Anthony's Wife?
"Mission success" is how Anthony announced the arrival of his baby.
One day prior he shared that the little boy was coming with a selfie and caption that read, "The baby boy may be making an appearance today. Have been at the hospital since 12am. Will keep y'all updated!"
Here are both pictures:
Anthony's third baby was not expected until early November. In fact, when he announced his Oct. 28 show, he added that he hoped to slide in one more live concert before the baby arrived. Now he'll need to juggle responsibilities ahead of the show.
Oh, Baby! All of These Country Stars Have Had Babies in 2023
Say cheese! Meet the adorable babies welcomed into the country music family in 2023.
10 Artists We Totally Underestimated
Oliver Anthony
is country music's newest underdog, but he's just next in line on a list of hitmakers that fans, the media and the music industry scoffed at.
This list of 10 artists we underestimated includes at least five legitimate superstars with dozens of No. 1 hits, two
American Idol
finalists and country music's first real viral sensation. Each has proven themselves worthy in ways nobody saw coming.
Gallery Credit: Billy Dukes
More From Taste of Country