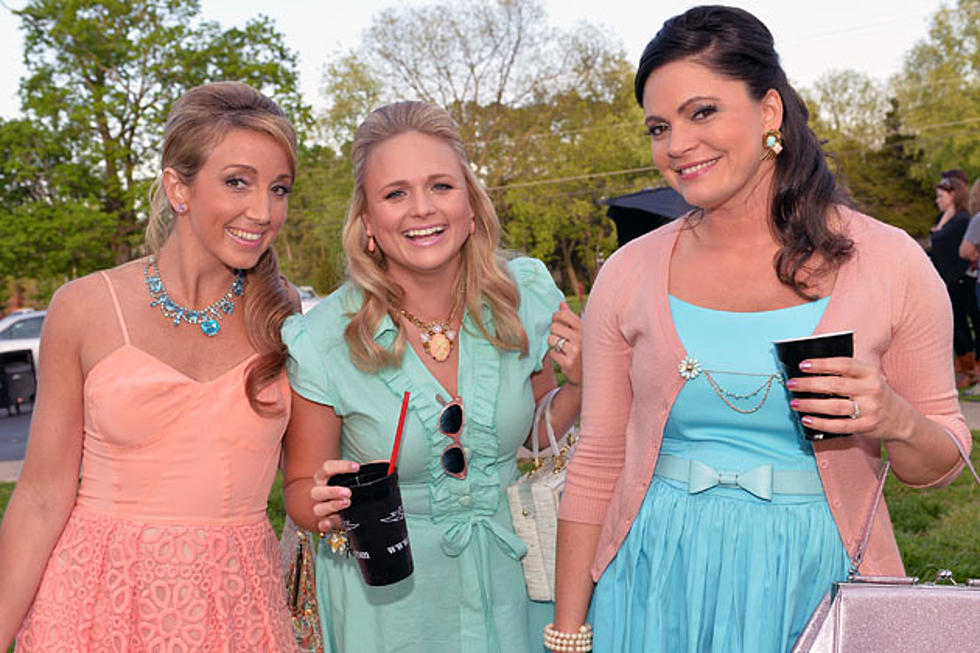 Pistol Annies Cancel All Upcoming Appearances
Rick Diamond, Getty Images
The Pistol Annies have canceled all concerts and appearances through June, leaving an empty calendar at the trio's official website. Miranda Lambert has replaced the group for scheduled performances at the Winstock Festival (June 7) and the Country Stampede in Kansas (June 30), in addition to the others.
"Due to unforeseen circumstances, Pistol Annies are unable to appear on any dates in June, but Miranda Lambert will perform instead," a rep for the trio tells Taste of Country. Further details are hard to come by, but during an interview with Sirius XM's the Highway, Ashley Monroe shared that the trio has not broken up.
"Talked to @ashleonroe don't worry @pistolannies are still a band and great friends," a tweet from last Tuesday (June 4) reads.
Early press releases listed the Pistol Annies as scheduled performers at the 2013 CMT Music Awards, but the show passed without the group taking the stage, and no explanation for their absence was provided. Lambert still attended the ceremony, and performed on June 6 at LP Field as part of the CMA Music Festival activities. Monroe also attended the CMT Music Awards and performed with Hunter Hayes during his fan club party. Angaleena Presley was not photographed at the show if she was in attendance.
Music Row reports that the band is planning to continue making music and touring. Pistol Annies released 'Annie Up' in May. At the time, Monroe told Taste of Country they had plans to tour as a trio, separate from dates as solo artists.
More From Taste of Country