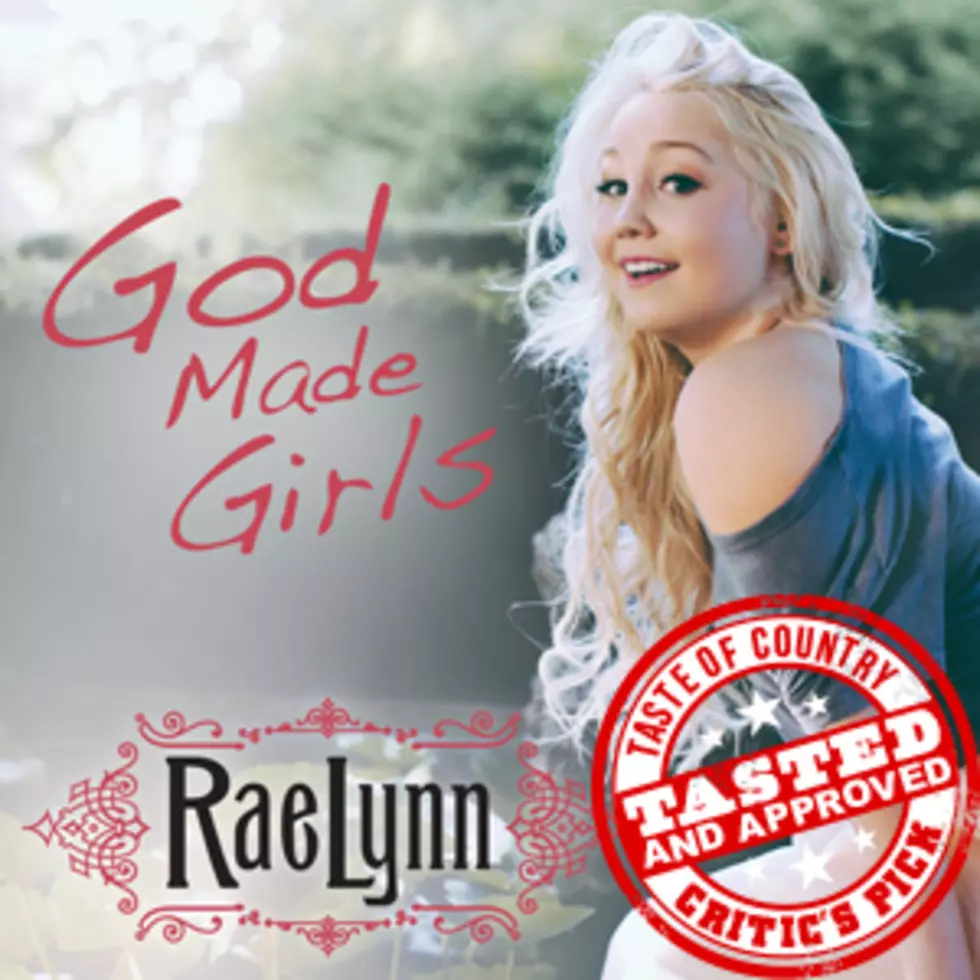 RaeLynn, 'God Made Girls' – ToC Critic's Pick [Listen]
Valory Music Co.
RaeLynn holds back sassy, but still injects plenty of personality into her sweet single 'God Made Girls.' Her distinctive sound is paired with equally distinctive lyrics from 'The Voice' singer, Lori McKenna, Liz Rose and Nicolle Galyon.
'God Made Girls' is a female anthem men will celebrate. It's equal parts tender and tough and 100 percent clever. Fans of every age will find a trio of lyrics to get behind.
For young women, that's: "Somebody's gotta wear a pretty skirt / Somebody's gotta be the one to flirt / Somebody's gotta wanna hold his hand, so God made girls."
A more experienced set of ears will appreciate: "Something that can wake him up and call his bluff and drag his butt to church / Something that is hard to handle, something fragile to hold him when he hurts / So God made girls."
The blonde firecracker from Baytown, Texas is the perfect person to give this message a voice. RaeLynn's interpretation is emotional from start to finish. At times, you want to wrap her up and push her away, or just roll your eyes, chuckle and agree.
"Somebody's gotta put up a fight / Make him wait on a Saturday night / Walk downstairs and blow his mind / So God made girls," she sings near the end of the song.
RaeLynn's vocal stylings aren't for everyone, but the producer of this track smartly paired her with a traditional arrangement. Heavy production would be overwhelming, but the simple pluck of guitar strings an strum of the mandolin make 'God Made Girls' a very endearing 3-and-a-half minutes.
Key Lyrics: "God made girls / God made girls / He stood back and told the boys, 'I'm 'bout to rock your world'"
Did You Know?: RaeLynn's brother Jake was once in the Grammy-nominated Christian rock band Leeland, but he quit to pursue a career in the U.S. Army. In 2013, he became part of the U.S. Army Special Forces, or Green Berets.
Listen to RaeLynn, 'God Made Girls'
What Is the Best Country Music Video Ever?
More From Taste of Country