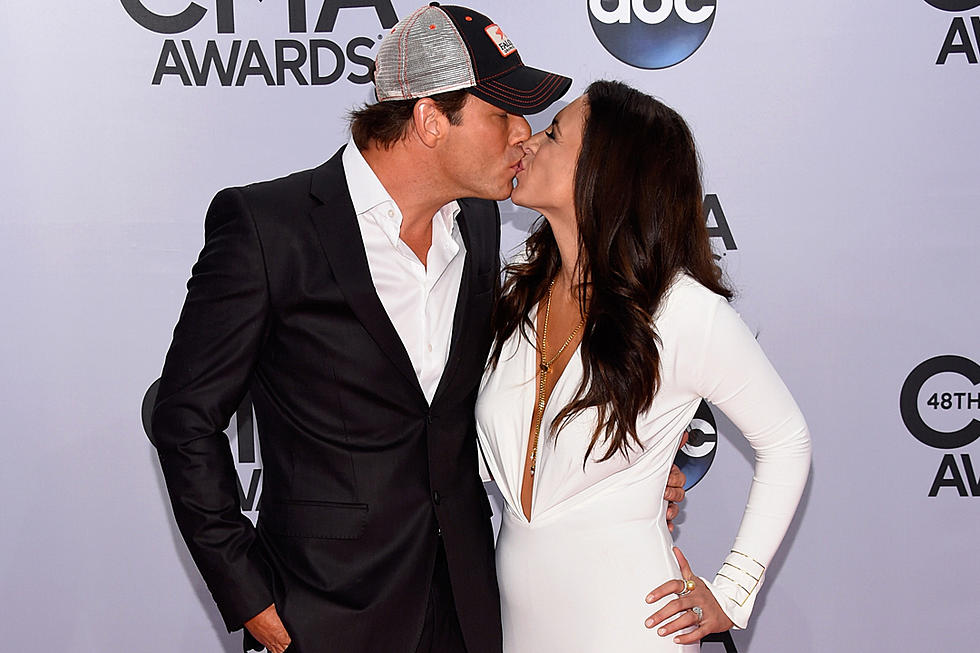 Rodney Atkins, Rose Falcon Share Gender Reveal, Name of First Child
Larry Busacca, Getty Images
Rodney Atkins and his wife, songwriter Rose Falcon, have revealed the sex of the baby they're expecting and shared the name they have chosen.
In a video they shared with Entertainment Tonight, the country couple learn their first child will be a boy after Falcon shoots a BB gun at a balloon, which releases a cloud of blue powder.
"We are way excited and surprised to be having a baby boy," Atkins tells Entertainment Tonight, "especially since we, and everyone else [we know], were really convinced we were having a girl!"
They're naming their son Ryder Falcon Atkins.
Country Music's Best Baby Reveals!
"I told her that I always liked the name Ry and she immediately said, 'How about Ryder and you can call him Ry for short?'" Atkins says.
He admits they had a long process in trying to decide what to name their baby.
"Before the name came along, we went through a million, but the second she said Ryder Falcon and got the thumbs up from Eli, Ry's big brother, we agreed that was it."
Adkins and Falcon married in Florida in 2013, with Atkins' son from a previous marriage, Elijah, serving as his best man. They announced their baby news via social media on the Fourth of July.
Adkins has scored a long string of hits including "If You're Going Through Hell," "These Are My People," "Cleaning This Gun" and "Watching You." He released his most recent studio album, Take a Back Road, in 2011. His most recent single was "Eat Sleep Love You Repeat," from his 2014 Greatest Hits album. Falcon is a singer-songwriter best known for cuts by Faith Hill, Lady Antebellum, Eric Paslay and Jessie James Decker.
Country Music's Best Baby Reveals!
Bump Alert: The Cutest Bellies on the Carpet
We Promise You've Never Seen a Cover Quite Like This!
More From Taste of Country