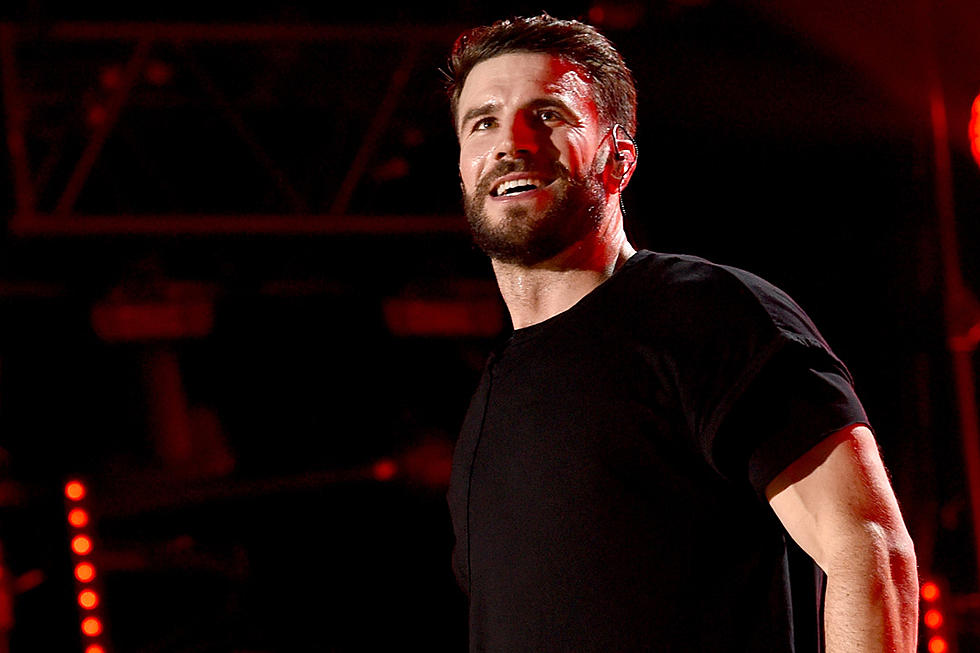 Sam Hunt 'Not Willing to Give Music 100 Percent' Anymore
Rick Diamond, Getty Images
Professionally, Sam Hunt is taking his foot off the gas. The "Body Like a Back Road" singer says he's not sure when new music will come and admits he's done everything he set out to do.
Speaking to the Boot, Hunt candidly discredits any reports that indicate a new album — or even a new single — is on the horizon. In April his record label president went as far as to say there's a timeline in place for the album, telling Billboard that if Hunt needed more time she'd happily adjust the plan.
"No, I don't [have a timeline], to be honest," Hunt told the Boot last weekend at a 15 In a 30 Tour stop in New York.
"I don't want to come off as ... I'm not excited about making music or I'm not very hopeful to have new music for the fans who are anxiously awaiting new music, but, you know, I'm in a place in my career and in my life where I'm not willing to give music 100 percent of me anymore," the recently married singer says. "I did that for four years, and it was fruitful as far as my career goes, but everything else in my life had to be put on hold, and I'm just not willing to do that for years and years at a time."
Watch: 6 Sam Hunt Songs About His Wife
Hunt's 15 In a 30 Tour is his first major, summer-long headlining tour. "Body Like a Backroad" peaked at No. 1 on the Billboard Country Airplay Chart, and remained there for several weeks. It's still inside the Top 10 — typically after a song peaks, it plummets from the chart quickly. Fans have been hungry for a follow-up and while he admits he has plenty of songs written, there's nothing he feels is right for him right now, even if it could be a smash monetarily.
Hunt also shares that up to this point he's been writing for a career in country music, but he's also inspired to write other types of songs and will do so even if it means less commercial appeal.
"We're playing some really big venues, and this is awesome," Hunt says, "but if it doesn't get any bigger than this — you know, that'll be fine. There's sort of marginal returns as it gets bigger and bigger, in terms of self-fulfillment and satisfaction with what I'm doing."
Hunt married longtime off and on girlfriend Hannah Lee Fowler in April and later admitted to flying to Hawaii seven times in three months to win her back. Musically she inspired many songs on his first album, as well as "Body Like a Back Road" and another new song he shared called "Drinkin' Too Much." Moving forward he tells the Boot he'll only promise he's going to put out new music as time available allows. Balance is what's important.
"I'm hoping I can still have songs ready," Hunt says, "but I can't really make any promises based on that plan."
See Sam Hunt With His Wife Hannah Lee Fowler!
More From Taste of Country