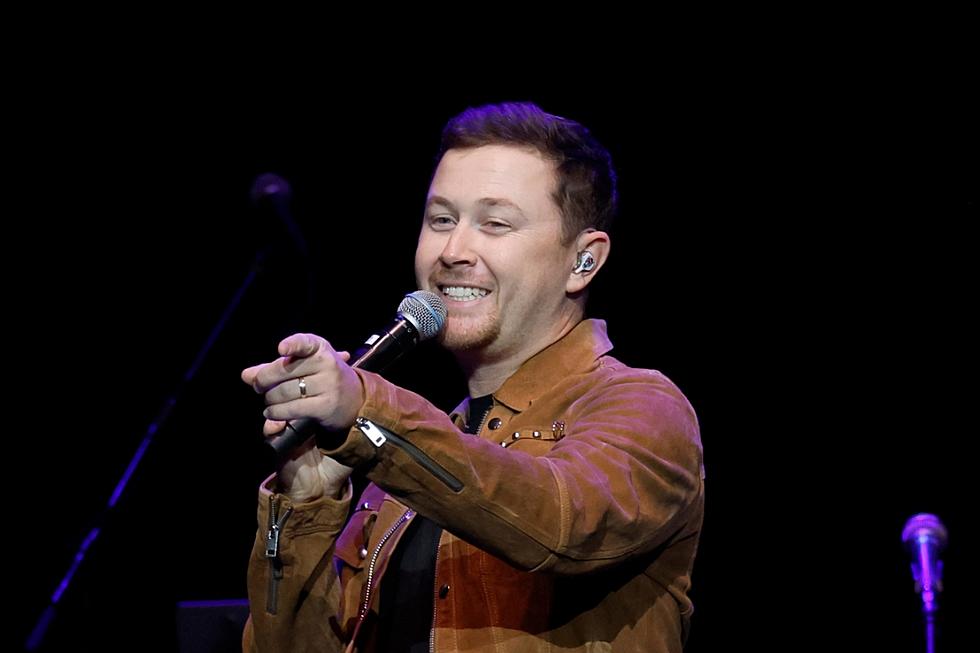 Scotty McCreery Shines as Yuletide Crooner in 'Feel Like the Holidays' [Listen]
Jason Kempin, Getty Images
Scotty McCreery is ringing in the yuletide season with "Feel Like the Holidays," his first festive release in 11 years.
Hit songwriters Frank Rogers, Bobby Hamrick, Jeremy Bussey, Monty Criswell and Derek George penned the imagery-rich tune, and the warm, jazz-tinged song finds McCreery sharing the many ways it's truly starting to feel like Christmas.
"They're hanging up tinsel in the windows of Michigan Avenue / And ice is freezing on the rink of Rockefeller Center too / Lights going up on the palm trees down in A1A / It's starting to feel / It's starting to feel like the holidays," McCreery sings in the first verse.
"And I love this time of year / I love when it gets here / My dear we're getting closer / Just around the corner it's just around the corner / I think I'll hang up the mistletoe if that's okay / It's starting to feel / It's starting to feel like the holidays," the North Carolina native beams with festive excitement in the chorus.
"Feel Like the Holidays" effectively stands out from the typical pack of holiday releases with its pairing of traditional Christmastime instruments including horns, strings, bells and keys, alongside pedal steel and McCreery's unmistakable baritone. The delightful amalgamation packages an enduring classic that has every potential to fit right into the yuletide discography of crooners including Andy Williams, Dean Martin, Perry Como and Pat Boone.
Of his latest releases, McCreery shares, "Christmas is my favorite time of year and I sing Christmas songs every day. When I first heard 'Feel Like the Holidays,' I knew I wanted to record the song. It has that timeless, classic Christmas music vibe and is so much fun."
"It feels like something that Bing Crosby, Nat King Cole or Michael Buble would sing. I'm looking forward to performing it this holiday season," he adds.
Prior to "Feel Like the Holidays," McCreery's latest festive release was 2012's Christmas With Scotty McCreery.
McCreery is currently approaching the Top 30 on the Mediabase Country chart with his neo-traditional new single, "Cab in a Solo."
To see McCreery on his 2024 Cab in a Solo Tour, visit his website.
Top 10 Scotty McCreery Songs
Gallery Credit: Billy Dukes
More From Taste of Country