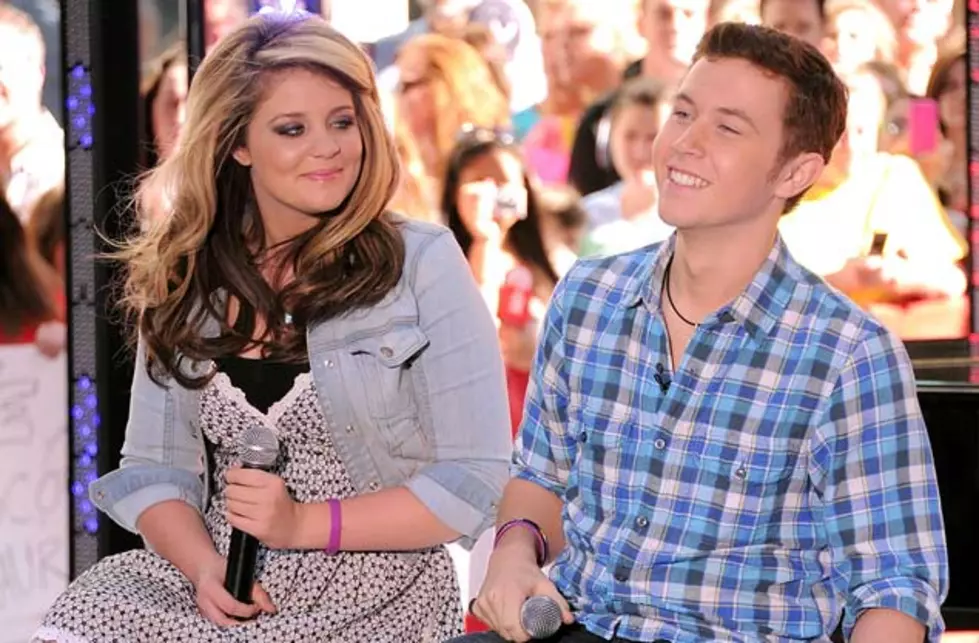 Scotty McCreery and Lauren Alaina Announce Release Date and Title of New Albums
Scotty McCreery and Lauren Alaina have both set dates for their long-awaited debut albums. In an email that went out to their separate mailing lists, the singers announced Thursday night that they'll release new music just one week apart, in early October. McCreery's album -- available on October 4 -- will be called 'Clear as Day' while Alaina's -- in stores on October 11 -- will be called 'Wildflower.'
"'Clear as Day' is definitely country and it's definitely me," McCreery says in the email. "It has some old country influences and elements, but it also has a contemporary feel with fun up-tempo songs. It's a good mixture. You can hear some of the influences that I grew up with, like Hank Williams, Conway Twitty and Merle Haggard, but it still has a contemporary twist and feel that keeps it up to date."
Alaina says her album is a good mix of ballads and up-tempo songs you can dance to. She adds that the title reflects who she is. "Wildflowers are sweet, but then they have a little bit of spunk to them," she says in the email. "I like to have a lot of fun and I'm really sassy, so I feel like a wildflower would be a good description of who I am as a person. I also recorded a song on this album called 'She's a Wildflower' that was written by Steve McEwan, Hillary Lindsey and Gordie Sampson."
The 'American Idol' winner and runner-up have been virtually inseparable since the competition ended in May. One rarely appears at an important interview without the other. Earlier this week, both released their debut music videos one day apart. Alaina released 'Like My Mother Does' on Monday, while McCreery released 'I Love You This Big' on Tuesday. Both singers expressed much appreciation for what fans have done for them since their 'American Idol' journey began in February.
More From Taste of Country