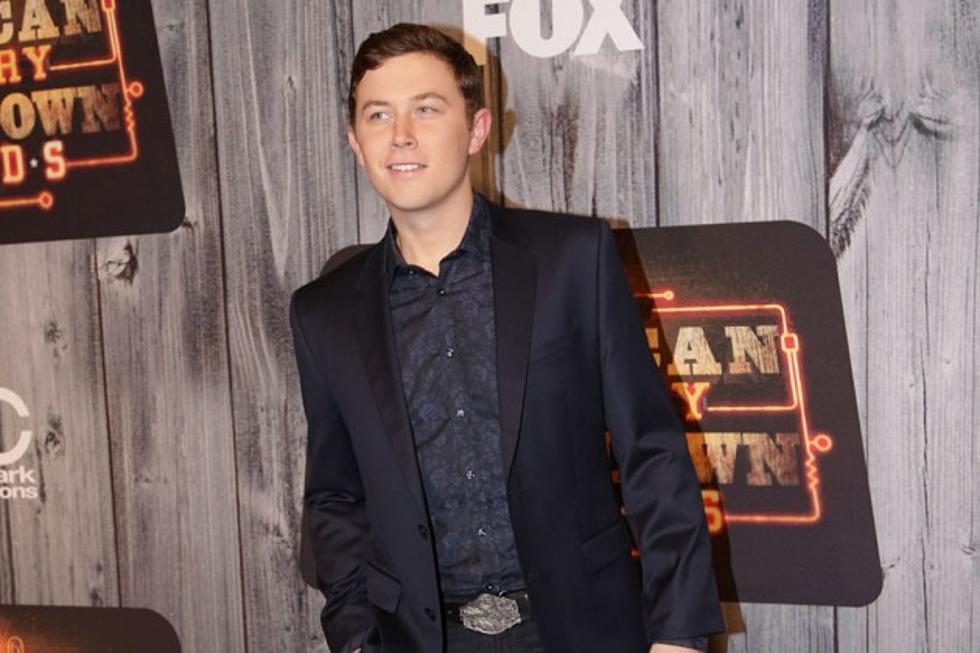 Scotty McCreery on New Music: 'We're Starting at Ground Zero'
Sara Kauss, Getty Images
Scotty McCreery is going back to his roots for his next album. Fans are going to have to wait to hear something new from the singer and 'American Idol' winner, but when they do, they'll hear something that reflects a more classic country sound.
Expect new music from McCreery in 2015, however. He tells Rolling Stone his next single will be from the new project, and there will be no doubt about his direction.
"I'm going to make a country music record," he says. "The stuff I grew up with was that kind of music -- I want to have some depth and portray a different side."
While McCreery has enjoyed commercial success, he's still searching for that big radio hit. 'See You Tonight' cracked the Top 10, as did 'Feelin' It.' However, the 'See You Tonight' album only sold a quarter of what his debut sold.
"We're going to make an album," the star says. "We're not looking for a quick single."
"Honestly, we're starting at ground zero."
McCreery helped write several songs on 'See You Tonight,' but he says he's looking forward to contributing even more on this record, which he'll begin recording this month.
Who's the Top 'Idol' Singer Ever? Find Out!
More From Taste of Country