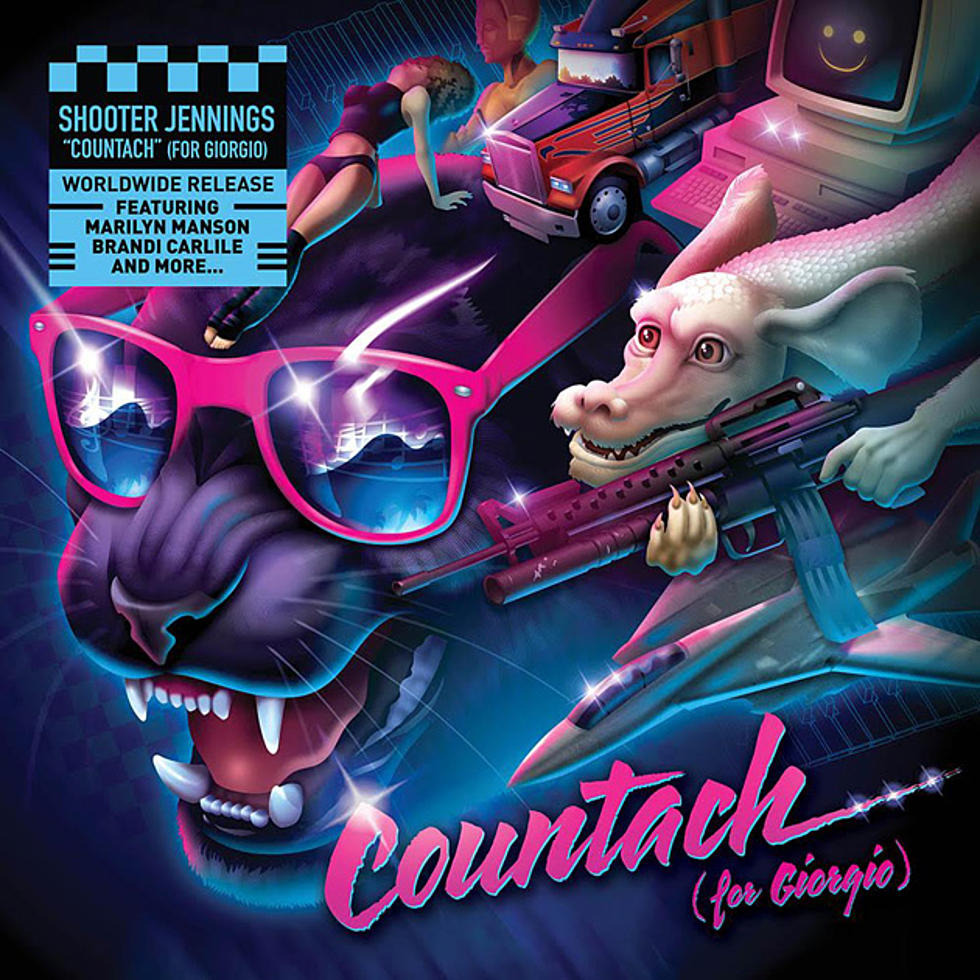 Shooter Jennings Drafts Marilyn Manson for New Album
BCR Media
Shooter Jennings is getting a little help from Marilyn Manson on his seventh studio album, Countach.
A press release revealed the details of Jennings' new album in January, including guest appearances from Manson, Brandi Carlile, Steve Young and computer gamer Richard Garriott on select songs.
Countach (for Giorgio) honors Italian production pioneer, songwriter, performer and DJ Giorgio Moroder. The nine songs on the album were composed or inspired by Moroder, and will be released on vinyl on Feb. 26 and on CD March 11.
Countach (for Giorgio) is the follow-up to Jennings' 2014 release of Don't Wait Up (for George), which was an EP that paid tribute to George Jones.
Jennings will tour throughout the U.S. in promotion of the new album. His tour continues though March 19, when it wraps up at Oddbody's in Dayton, Ohio. See the complete track listing to Countach below.
Shooter Jennings, Countach (for Giorgio) Track Listing:
1. "Loading..."
2. "Countach"
3. "From Here to Eternity"
4. "I'm Left You're Right She's Gone"
5. "Born to Die" (feat. Steve Young)
6. "Chase" (feat. Richard Garriott de Cayeux)
7. "Love Kills"
8. "The Neverending Story" (feat. Brandi Carlile)
9. "Cat People" (feat. Marilyn Manson)
Most Anticipated Albums of 2016
More From Taste of Country