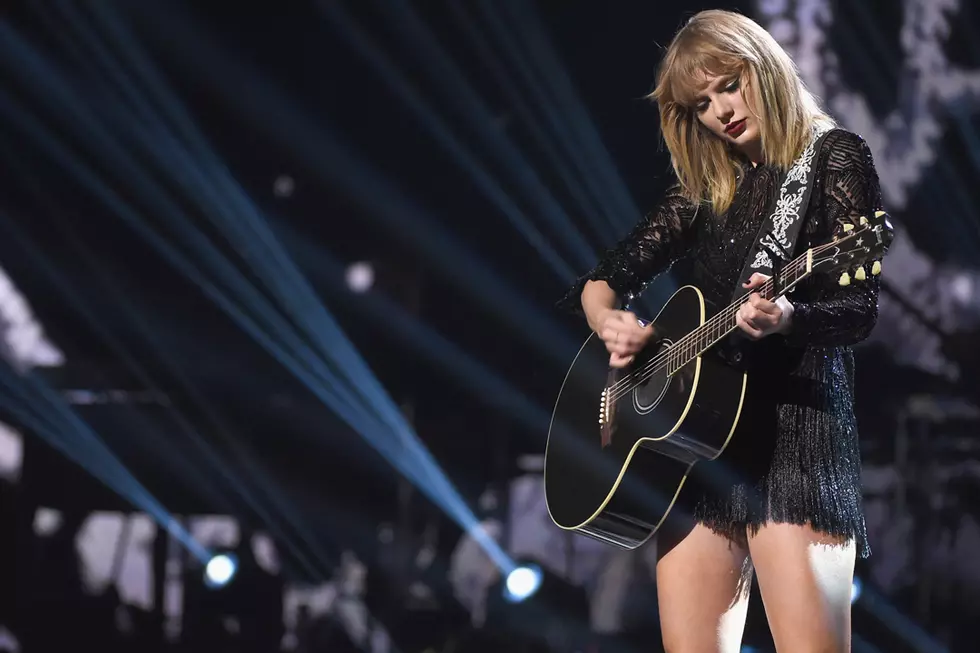 Taylor Swift Performs 'Better Man' Live for the First Time! [Watch]
Kevin Winter, Getty Images
Taylor Swift played her only tour date of 2017 on Saturday night (Feb. 4), and she treated the fans to her first-ever live performance of "Better Man," a song that she wrote and gave to Little Big Town to record.
Swift performed at Club Nomadic in Houston, Texas, headlining her first DIRECTV NOW Super Saturday Night concert as part of a multi-year deal with AT&T that includes performances and exclusive content. Performing to a crowd that included celebrities from across a broad spectrum of entertainment and sports, she included "Bad Blood," "All Too Well" and more in her set, as well as her new duet with former One Direction singer Zayn Malik, "I Don't Wanna Live Forever (Fifty Shades Darker)" and "Better Man," which Little Big Town released in October as the lead single from their upcoming album, The Breaker. The song reached No. 1 on Billboard's Hot Country Songs chart dated Feb. 11, 2017.
The country and pop superstar revealed to the audience that she will not be touring in 2017, saying, "By coming to this show tonight you are attending 100 percent of this year's tour dates."
How Little Big Town Got "Better Man" as Their New Single
Portions of Swift's DIRECTV NOW Super Saturday Night Concert will be available on Taylor Swift NOW at a later date. For more information, visit AT&T's website.
Little Big Town revealed that Swift was the secret writer behind "Better Man" when they announced their upcoming residency at the Ryman Auditorium in Nashville in November.
"Some of you have been asking and we told you that there was a young girl in Nashville that wrote it by herself, and it's Taylor Swift," Karen Fairchild told reporters. "She sent us this song and it was one that was really special to her, and she thought of us because of the harmonies. She's never pitched the song to anyone before and the moment that we heard it we were like, 'Man, that is a song that we're going to cut.'"
Phillip Sweet says all four members had the same reaction when they heard the song, and knew they wanted to record it.
"This one just felt special," he states. "We've known Taylor since she was in high school. She's a dear friend of ours. The song speaks for itself and that's what we thought when we heard it, no matter who wrote it. It feels like it was meant for us to go with this emotion. It felt like it belonged to us and we made it our own."
Little Big Town Make the Best Songs of the Century List
How Well Do You Know Taylor Swift?
More From Taste of Country