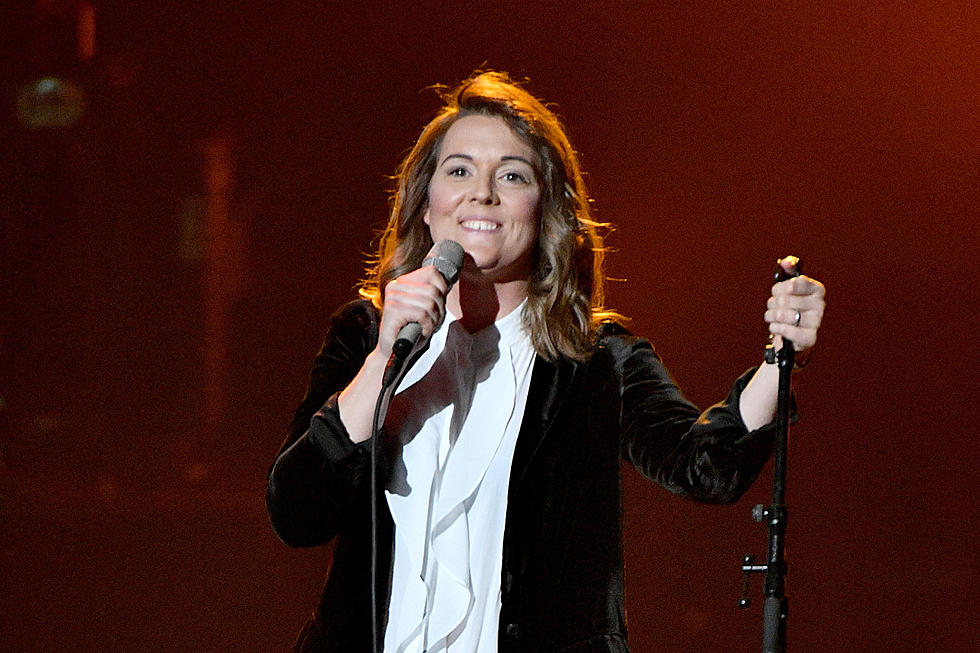 Brandi Carlile Reveals What the Name 'Highwomen' Really Means
Dia Dipasupil, Getty Images
Morris sat down to interview her collaborator on Apple Music's Beats One on Friday (March 8), in honor of International Women's Day, and Carlile shared how Shires approached her with the idea and the name for the project.
These Country Ladies Are Blazing Trails:
"She was like, 'Yeah, but the Highwomen. And not 'high' like high,'" Carlile explains. "Like exalted. Above the fold."
The two artists met and started hanging out, and after they became fast friends, Shires suggested the band as a message-based vehicle, saying, "We should start a political movement."
That grew into an idea for a musical project that could have a positive impact on the challenges women are facing in country music, where female artists are tremendously under-represented.
"Where we get inside the mechanism, fix it from inside. But we don't embattle it," Carlile states.
The idea to invite Morris to participate came from Carlile, who also collaborated with Morris on a song called "Common" on Morris' just-released sophomore album, Girl. Morris says she's looking forward to Highwomen serving as a home for some of her songs that slant more toward classic country.
"I love the music that I've chosen for my personal project, but I have so many songs in the well that maybe didn't fit my album, but deserve to be maybe living in a space that is a little rootsier," she states.
According to Carlile, the Highwomen has morphed into a loose collective that includes songwriters Natalie Hemby and Lori McKenna, with guest appearances from Sheryl Crow and Janelle Monae. They're hoping Miranda Lambert is going to be involved, and they're also working with acclaimed producer Dave Cobb and Jason Isbell, whom they call "adjacent feminists," as well as Carlile's bandmates, Tim and Phil Hanseroth.
The group have been sharing photos from the studio via social media recently, but have so far not revealed any details or a timeline for the project.
See What the Highwomen Are Up To:
More From Taste of Country