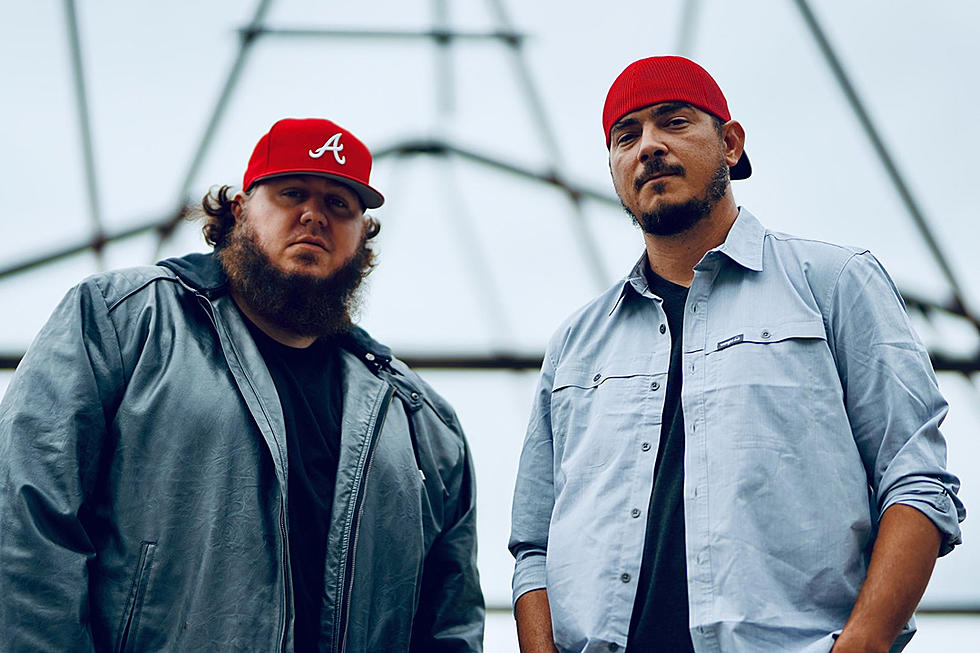 The Lacs Explain 'Dirt Rock' and Why Country-Rap Is Here to Stay
Facebook/TheLacs
The Lacs coined the phrase "dirt rock" a decade ago to describe what they do, and to distance themselves from that other phrase used to marry country music and hip-hop.
Talking to Taste of Country, Clay Sharpe and Brian King tried to avoid disparaging the word "hick-hop," but come on ...
"Yeah, it's kinda corny. (Dirt rock) just felt like it fit," King says, using a phrase that's recently been co-opted by Morgan Wallen.
"It's just like gritty. Dirty. Country. Mixed with rap," Sharpe adds.
The two men are seated alongside each other at Country Radio Seminar, a winter event in Nashville that brings together media, artists and the industry. For the first time, they're here not as outsiders, but as promising "newcomers" to a genre eager to embrace this kind of mix.
"When you got artists like Jelly Roll just kicking down doors, coming from his rap background … it's awesome. I'm super proud of him," Sharpe says.
The Lacs' music — including 14 studio albums — goes back to the early 2000s. Sharpe and King believed they had a nice hobby and were encouraged to keep it up until the "Kickin' Up Mud" video went viral. Soon people started to call them about playing shows. They didn't have enough vacation days to keep up with it.
"I hope we never have to go back to roofing houses for a living," Sharpe jokes, before his partner adds, "I don't know if I could make it through half a day."
Country and rap are existing symbiotically on the radio for the first time because the mainstream audience opened itself up just enough to accept what was for decades deemed as a fringe sound. You'll still find someone willing to offer that tired take about how "country plus rap equals crap."
Country-rap artists also slid a little toward the center and dropped the pretense. Like Jelly Roll, the Lacs sing about everyday American values, not themselves, like so many early pioneers of the genre (and many rappers) did.
"I think that's what separates me and Clay," King will say. "We're there for the party. We're not there for the, 'Whatchu looking at, son?' It's not intimidating."
Artists like Colt Ford, Florida Georgia Line and Brantley Gilbert (plus Jason Aldean, on occasion) also started to normalize rap and country collaborations on mainstream country radio. The Lacs make a habit of partnering with talented vocalists.
For example, Murphy Elmore joined them on "Hellraisers in Heaven." Country hitmaker Craig Campbell sings on the just released "Great Minds Drink Alike."
That's the fun part, the two north Georgia singers say. It takes them back to the days when music was a hobby, done for the joy and the community. If you follow the Lacs on social media, you'll quickly pick up on their sincere commitment to the genre's values. They lead with gratitude.
"At the end of the day, if we never get any radio play ever we're still doing what we love," Sharpe says. "We got five Gold records and we're making a great living doing it. It's hard to be bitter when you're doing what you love."
The 30 Best Country Rap Songs of All Time, Ranked
"Old Town Road" is just the tip of the iceberg. Here are a list of the 30 best or more memorable country rap songs of all time.
More From Taste of Country