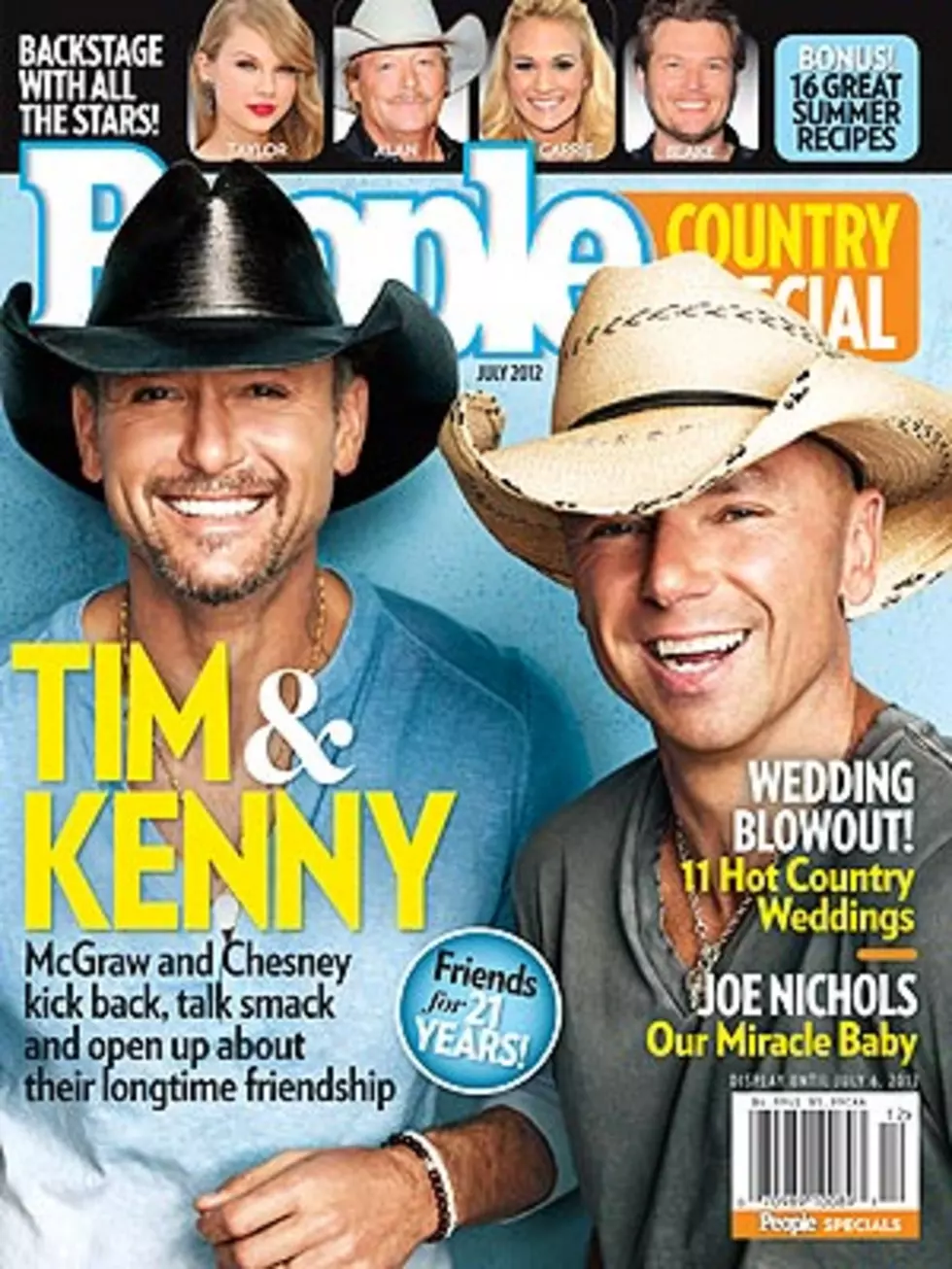 Tim McGraw and Kenny Chesney Talk Friendship, 'Loud and Fast' Shows in New People
Tim McGraw and Kenny Chesney have both paid their dues in the country music industry. After their respective decade-long careers, the two powerhouse country stars told People magazine that they're going to play the kind of music they like on the Brothers of the Sun Tour. Lucky for fans, that means no sappy duets and plenty of loud and fast country tunes.
"I tell you what we won't be doing on tour – love ballad duets!" Chesney told People magazine for their special country issue, which hit newsstands Friday. "That time of night, in a football stadium, they want it loud and fast. That's what we'll give them."
The dynamic country duo opened their tour with a bang last week in Tampa, Fla. Both McGraw and Chesney kept fans rockin' with sets full of fan-favorite songs. Rumor has it that McGraw debuted some brand new material, but the show-stopping performance of the night was a 30-minute duet encore of 'Feel Like a Rock Star,' followed by their individual hits 'She Thinks My Tractor's Sexy,' 'Indian Outlaw' and more.
Although McGraw and Chesney weren't ready to dish to the media about what concert-goers can expect from their tour this summer, they were open about what their 21-year friendship means to each of them.
You'll have to pick up the magazine to learn more, but just know that Chesney comes clean about what he thinks of McGraw's longtime wife and country starlet Faith Hill, and both stars reminisce about their favorite memories together.
But here's a hint: They chat at least a little bit about being arrested together. Sounds like an issue worth reading!
More From Taste of Country