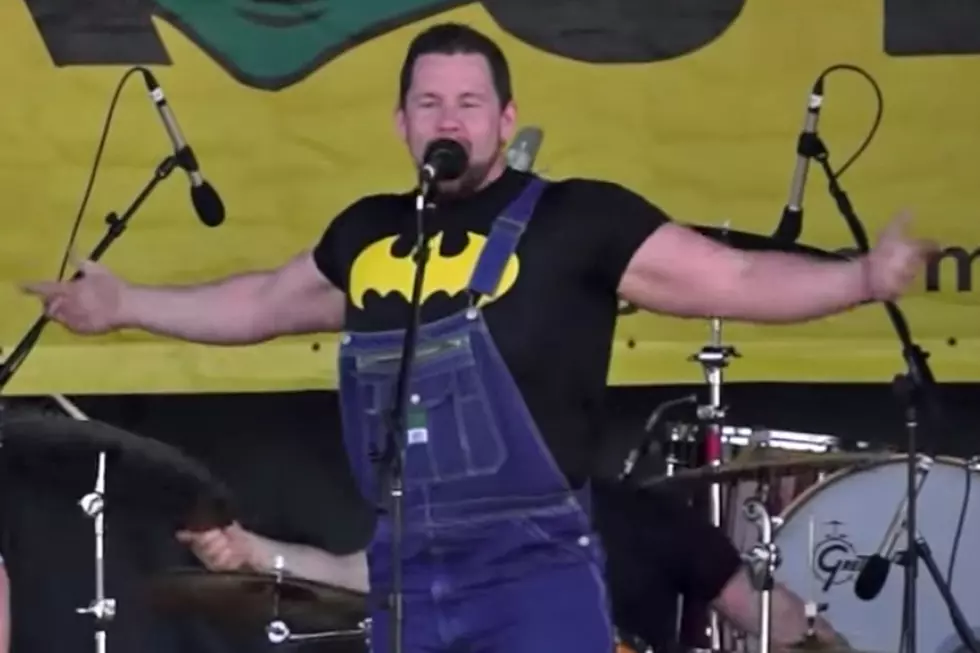 Trailer Choir's Big Vinny Breaks Foot During Concert
YouTube
Vinny broke his foot 3/4 of the way thru the show last night he finished the show but we had to go to the emergency room this morning .

Posted by Trailer Choir on Sunday, June 28, 2015
Hickerson and his duo partner, Marc Fortney, performed at Music on the Mulberry in Ozarks, Ark., and the following day, they posted the news to their official Facebook page.
According to a Twitter post, Hickerson caught his foot between two boards while dancing on stage. He went into a spin, breaking his foot, but finished two more songs and three encores.  The duo still managed to have a good time at the show, which also featured the Raelyn Nelson Band, Kevin Fowler and more. "We had a blast last night at MUSIC ON THE MULBERRY," they posted just a few hours prior to sharing the news of Hickerson's injury.
Trailer Choir first came to public attention as a trio in 2007, when they signed to Toby Keith's Show Dog-Universal label and released a string of singles. Crystal Hoyt left the group in 2011, and they went on hiatus in 2012, but Fortney and Hickerson have been touring together again since 2013.
Fans of reality TV might recognize Hickerson from his 2011 stint on The Biggest Loser, during which he lost an astonishing 184 lbs. He has since gone on to a second career as a motivational speaker at various events around the country.
Hickerson's injury will not impact Trailer Choir's upcoming sows. "We will not cancel tour dates," they assured via Twitter. "Vinny has a knee scooter and crutches and is already practicing dance moves on them."
The Biggest Stories of 2015 (So Far)
More From Taste of Country